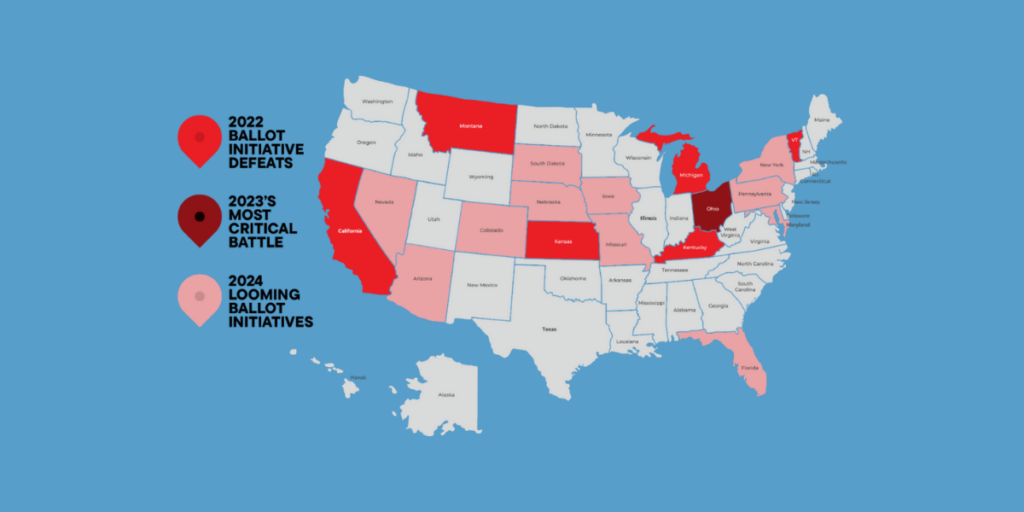 Live webcast – October 24, 2023
Please join this on-line LIVE event!
Protect Women Ohio and nationally renowned pro-life leader David Bereit, is co-sponsoring an urgent pro-life webcast tomorrow night, Tuesday, October 24, at 9 pm. Please join for this important online event!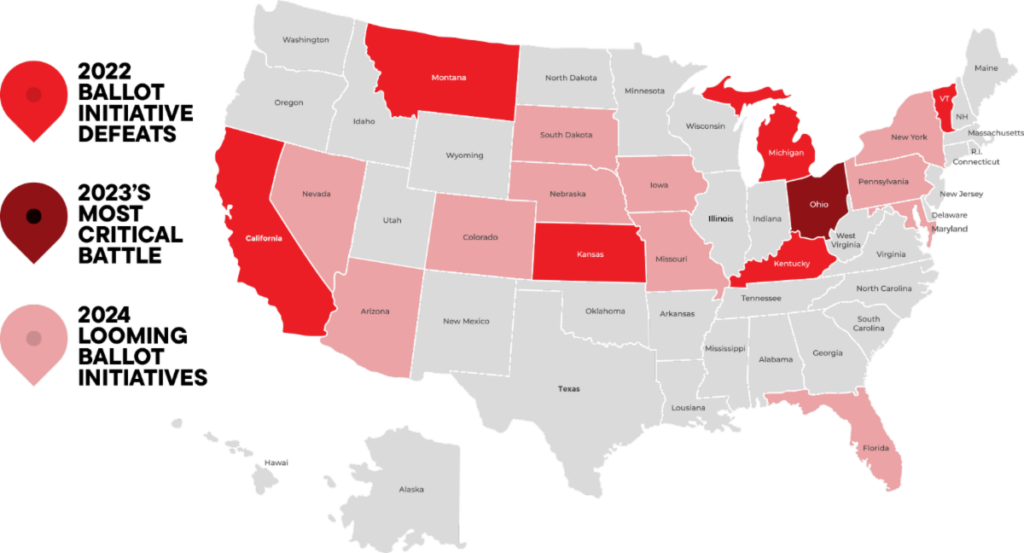 Emergency Webcast: MISSION CRITICAL – America's Defining Battle for Life in 2023: How to Stop the State by State Spread of Abortion
Date: Tomorrow! Tuesday, October 24
Time: 9 PM Eastern (8 PM Central, 7 PM Mountain, 6 PM Pacific)
Register to attend HERE.
Here's what's going on…The tide has shifted across America, but not in favor of LIFE.
Since Roe v. Wade's reversal last year, the pro-life movement has suffered six consecutive defeats in state ballot initiatives, and and now the abortion industry is furiously mobilizing funds and followers around 9 to 11 more ballot initiatives in the next year — attempting to impose abortion in state constitutions coast-to-coast. America's pro-life future hangs in the balance.
But there is hope! During this one-time-only broadcast, you'll discover how Ohio is working to fight against the ACLU and Planned Parenthood's attempt to cement abortion in the state constitution and impose the nation's most radical pro-abortion regime. But this isn't just Ohio's battle; it's a pivotal moment for America. By rallying together, we can halt the abortion industry's surge and pivot the national momentum towards LIFE. Register to attend HERE.
During the broadcast, you'll hear from leading voices in the pro-life movement, including:
Marjorie Dannenfelser – President, Susan B. Anthony Pro-Life America
Kristan Hawkins – President, Students For Life Of America
Jeanne Mancini – President, March For Life
Lila Rose – President, Live Action
Carol Tobias – President, National Right to Life Committee
David Bereit – Host, The David Bereit Show
Bishop Daniel E. Thomas – Diocese Of Toledo, Ohio
Peter Range – CEO, Ohio Right To Life
Dave Yost – Ohio Attorney General
David Forbes – Pastor, Columbus Christian Center
Aaron Baer – President, Center For Christian Virtue
Mark Harrington – President, Created Equal
Molly Smith – President, Cleveland Right To Life
During the online event, you'll discover:
The Hidden Agenda: Uncover the covert, manipulative strategies the abortion industry is deploying in Ohio in a desperate attempt to reshape America
The Ripple Effect: Learn how the outcome in Ohio can set a precedent that will reverberate across the nation, altering the pro-life movement's trajectory
Strategy for Victory: Get a sneak peek into the tools, tactics, and mobilization plans that can give pro-lifers the upper hand in this high-stakes battle in Ohio
Unity in Action: Find out how pro-lifers from coast-to-coast are mobilizing in support of Ohio, and how you can join forces to make a monumental impact for life
How to WIN: Realize the immense influence a single individual can wield, and how YOU can help secure victory in Ohio, regardless of where you live
Our Pro-Life Future: Envision America after Issue 1 is defeated, and the steps we need to take to ensure pro-life progress not just in Ohio, but nationwide
WARNING: The abortion industry, with its vast resources and influence, is on a relentless mission to expand abortion coast to coast. But we won't stand by and let that happen! Register to join this urgent, one-time-only webcast for firsthand updates on Ohio's monumental stand against Issue 1, the broader implications for our nation's pro-life future, and how YOU can help secure victory. Spaces are filling up fast, and tens of thousands of pro-life Americans are being invited, so grab your spot NOW.
Can't attend live? No worries! Go ahead and register here and we'll send you the recording after the broadcast is over.
Spread the word! Invite others to join this urgent webcast to learn how to make a life-saving difference.