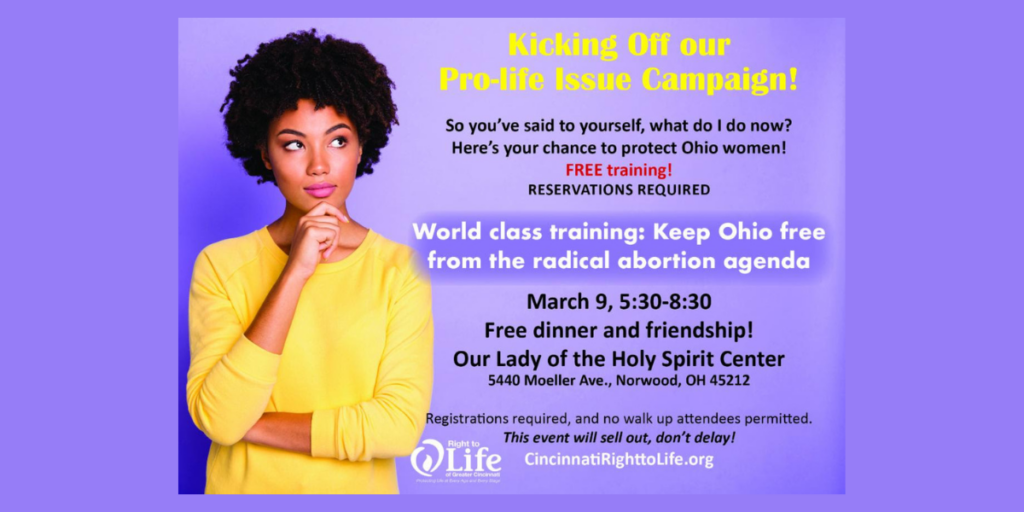 Prolife Issue Campaign Training Kickoff!
If you want to know how you can help protect women in Ohio against the radical abortion agenda, please join us for a world class training event at Our Lady of the Holy Spirit Center on March 9th, from 5:30 p.m. to 8:30 p.m.
The event is entirely free, but registration is required. Dinner is also provided at no cost. No walk up attendees permitted. This event will sell out, so don't delay!
Training is provided by the Leadership Institute. If you have questions, please send us an email at info@cincinnatirighttolife.org.
Thursday, March 9th, 5:30-8:30 p.m., Our Lady of the Holy Spirit Center, 5440 Moeller Ave., Norwood, OH 45212.