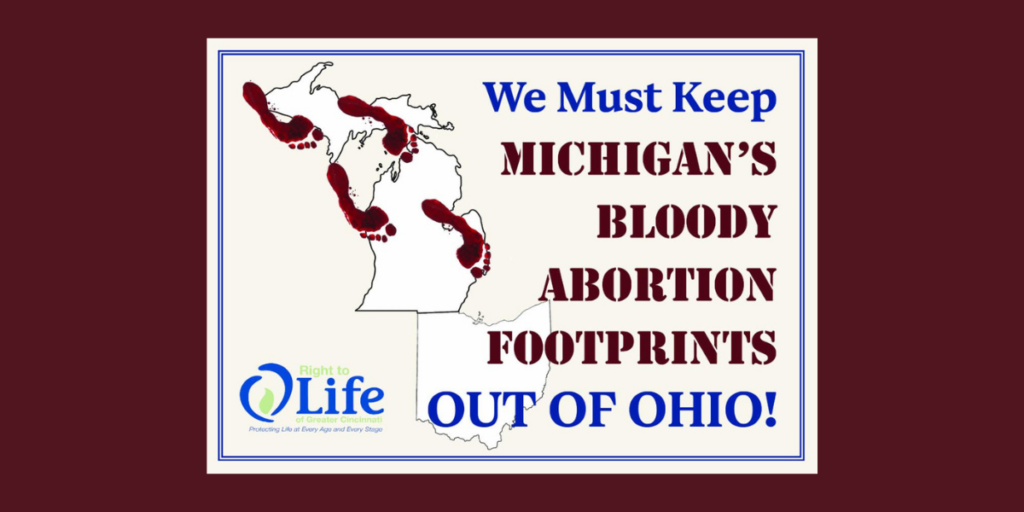 Keep Michigan's Bloody Abortion Footprints Out of Ohio
Ohio is a Pro-life State!
Pro-lifers, we have our work cut out for us!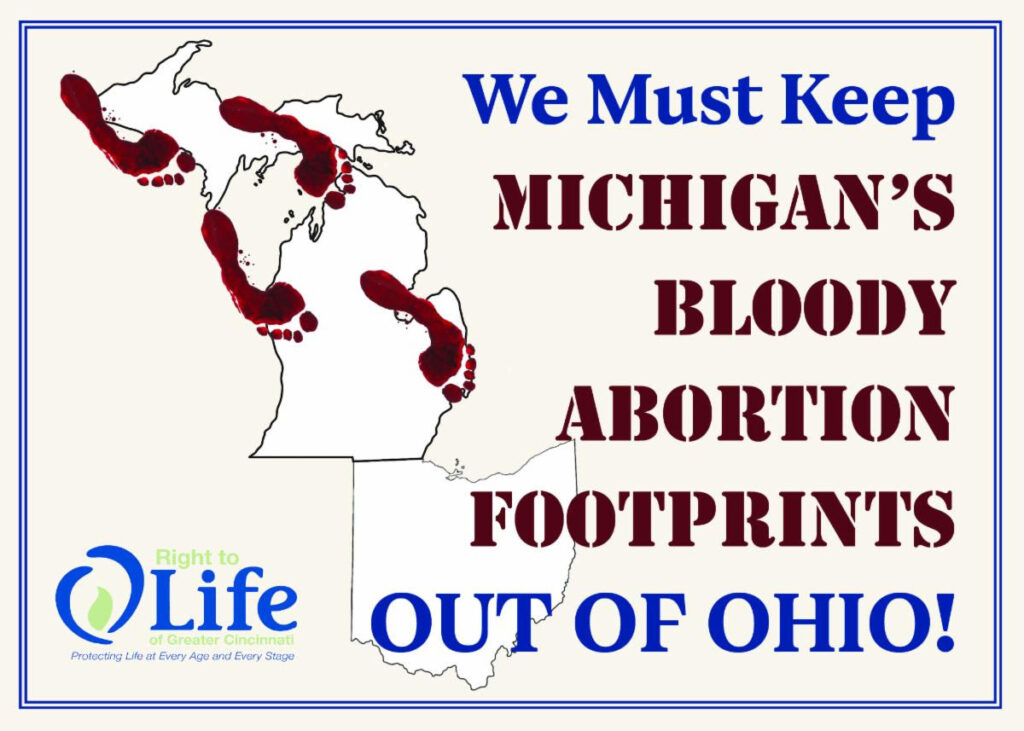 The abortion industry announced their intention to enshrine abortion in our state under the misleading notion that this deadly procedure is "healthcare."
Ohioans know better! Ohioans care about women. We care about babies, and families! Ohioans do not want their tax dollars paying for the painful execution of infant children in the womb. Ohioans love women and babies, we will work to protect both. We are here to help!
The American Pro-Lifer published an excellent summary of the abortionists' intentions and the course the abortionists have charted to keep their blood money flowing in Ohio. We HIGHLY recommend you read the smart report from this trusted news source.
Billionaires funded the victorious Michigan effort to keep baby murder legal, giving men the ability to coerce women into killing their children. We can expect the same effort from outside funders in support of the abortionists in Ohio. Pro-life groups in the Buckeye State began preparing months ago. Leaders in Ohio have combined forces to form a unified team as we fight for life.
With the prayers, generosity, and efforts of many, we will protect women and preborn children in Ohio. We will keep the life-saving laws passed during the Roe regime. We will keep the abortion cartel from removing parental notifications. We will keep the abortionists from executing babies with a Down syndrome diagnosis. We will keep the for-profit abortion businesses from making money by dismembering big babies growing beautifully and safe in the second and third trimesters. We will save women in Ohio from the lies of the abortion industry. We will save women from living a painful lifetime of regret.
We will keep Michigan's bloody abortion footprints out of our beautiful state!
We count on the continued support from our Cincinnati Right to Life
community as we defeat this EXTREME ballot initiative.