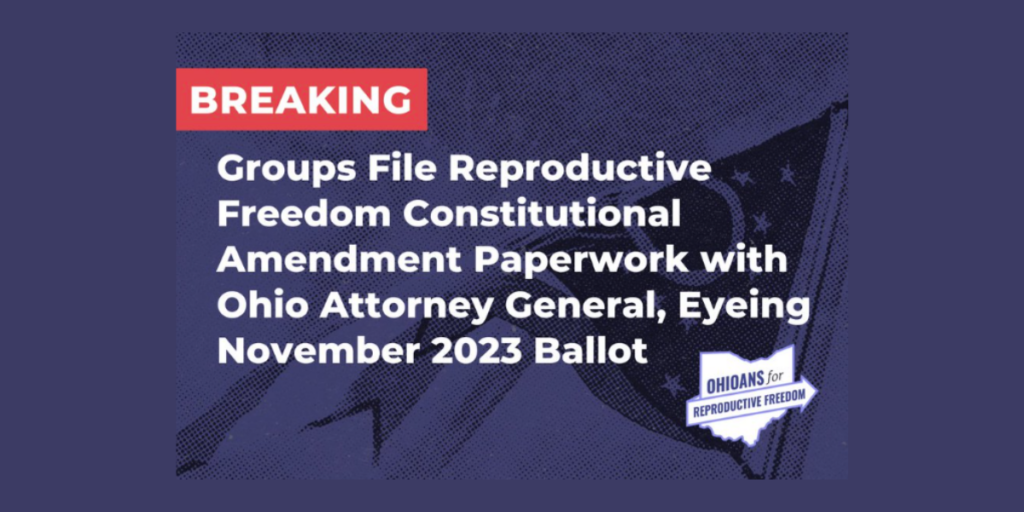 Ohio "Reproductive Freedom" Amendment Lawsuit
FOR IMMEDIATE RELEASE: From our friends at americanprolifer.com
The second pivotal ruling expected this week deals with the ballot initiative being proposed by the abortion lobby to amend the constitution of Ohio to make the killing of pre-born children through abortion a state constitutionally protected right.
Abortion advocates are attempting to put the amendment, styled after New York and California's radical abortion laws, on the November 2023 general election ballot. To do so, they will required over 400,000 valid signatures on their petition to be turned in before July 5th. Paying circulators to collect signatures is allowed in Ohio, and it is expected that with the abortion lobby's almost unlimited funds, the signature collection effort will be successful.
Several efforts are currently underway to stop the abortion lobby in Ohio.
The first is a traditional political campaign that will attempt to convince Ohioans that the California-style abortion amendment is too radical for Ohio. Unfortunately, a very similar amendment was passed with a wide margin in neighboring Michigan just last election, and it is unlikely that pro-lifers would be able to overcome the uniform media bias that amplifies pro-abortion messaging and mutes the pro-life side.
The second effort is making its way through the Ohio legislature and entails making it more difficult to amend the state constitution. A joint resolution has been introduced in the state legislature that would ask voters in a special election in August, whether the required vote to amend the state constitution should be increased from 50% +1, a simple majority, to 60%, a supermajority.
The third effort is a legal challenge to the decision of the Ohio Ballot Board's finding that the amendment contains a single subject, as required by the state constitution.
Cincinnati Right to Life filed a lawsuit that questions the Ohio Ballot Board's finding that such polar opposite actions such as killing a child through abortion and carrying a baby to term could be covered by a single subject. The pro-life organizations argue that the "Reproductive Freedom" amendment is seeking to enshrine a pro-abortion euphemism into the law. Pro-lifers argue that protecting the rights to contraception, miscarriage care, infertility treatment, and continuing with pregnancy can not possibly be considered a single subject along with the "right" to kill a developing child through an abortion.
Late last month, Thomas More Society attorneys filed an amicus brief in the case pointing out that Ohio state law specifically prohibits the practice of "logrolling", or grouping popular subjects such as the right to "contraception" with controversial ones, such as the right to kill a developing child through abortion, in order to avoid confusing or tricking the voter into supporting the amendment.
The slim Republican majority at the Ohio State Supreme Court was recently retained when voters rejected all the Democrat candidates in favor of their Republican counterparts during the 2022 midterm elections.
A decision from the Ohio Supreme Court is expected this week. (Or it could be extended into the next several weeks.)