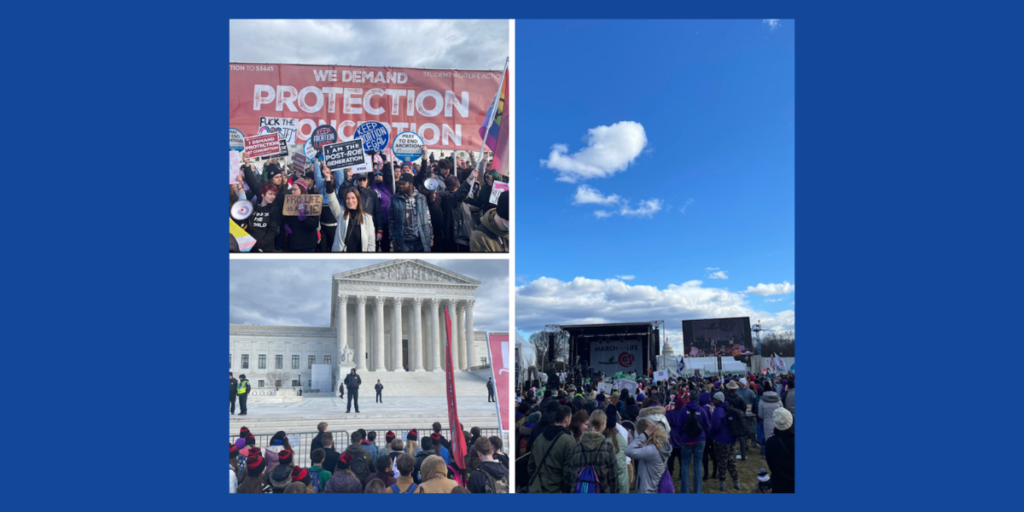 Ohio abortion foes pledge to continue the fight at first Washington, D.C. anti-abortion march since the end of Roe v. Wade
WASHINGTON, D. C. – For Ohio's anti-abortion activists, the first "March for Life" in the nation's capital since the U.S. Supreme Court overturned the 1973 Roe v. Wade decision that previously legalized abortion nationwide was more than a victory lap.
"The battle has just begun," said Carol Fox of Port Clinton after participating in the yearly march from the National Mall to the U.S. Capitol. "We want to make abortion across the world unthinkable, because life is precious, it's a gift."
Abortions currently are allowed in Ohio until 22 weeks of pregnancy. If the 2019 law goes into effect, abortions would be banned as soon as fetal cardiac activity is detected, at around six weeks of gestation, which is before many women know they're pregnant.
Ohio Sen. Kristina Roegner, a Hudson Republican who wrote the heartbeat bill, said this year's march was more celebratory than past events she's attended.
Activists who travelled to Washington, D.C. for the march said their priorities they're seeking include ensuring that Hyde Amendment prohibitions to limit government funding for abortion for yearly spending bills, and ultimately ban abortion throughout the nation.
Ohio abortion rights activists are planning their own activities to commemorate the Roe decision. On Saturday, Planned Parenthood Advocates of Ohio are holding a "Day of Action" to demand that abortion rights be enshrined in Ohio's constitution, which will include a rally outside Ohio's Statehouse. Two separate groups are organizing potential statewide ballot campaigns, which at the earliest could target the November election.
Showing off a photo of his adopted daughter, Ohio Republican Congress member, Brad Wenstrup said it's important to pass legislation to encourage adoption, and to support mothers in need, as well as children. He also decried attacks on crisis pregnancy centers operated by anti-abortion groups. Last week, the Republican-led House of Representatives passed a resolution to condemn the attacks.
"The injustice of abortion need not be forever and with your continued work and prayers, it will not be," added U.S. Rep. Chris Smith, a New Jersey Republican. Full article