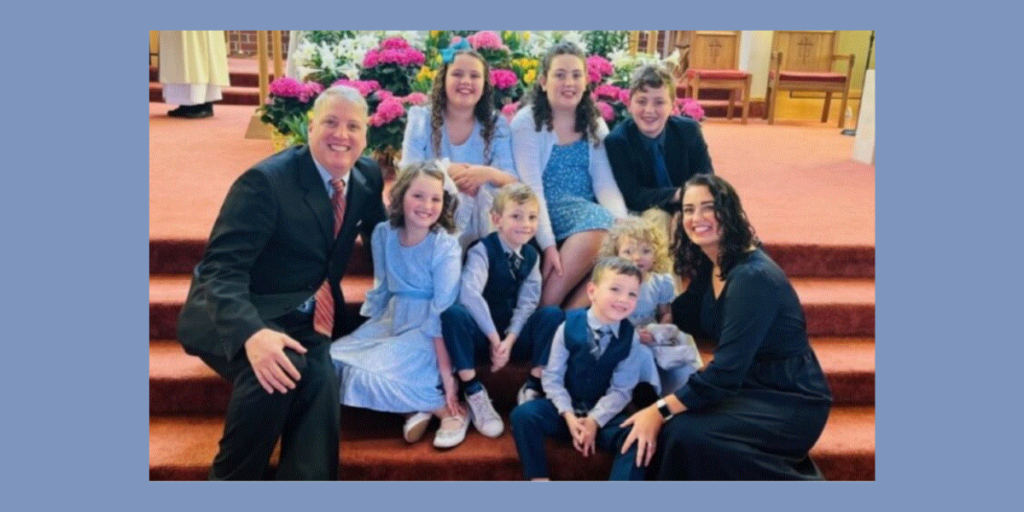 Mark Houck acquitted on both charges in major pro-life victory!
The jury in the blockbuster pro-life trial of Mark Houck, a Catholic sidewalk counselor and father of seven who was subjected to an FBI raid and charged with two felonies for pushing an abortion "escort" who attorneys say had been harassing Houck's 12-year-old son, delivered its verdict Monday, finding Houck not guilty on both charges.
If he had been found guilty, Houck would have faced 11 years behind bars and a $350,000 fine.
In a Monday press release, Thomas More Society Executive Vice President & Head of Litigation Peter Breen said the defense team is "of course, thrilled with the outcome."
"Mark and his family are now free of the cloud that the Biden administration threw upon them. We took on the Goliath – the full might of the United States government – and won. The jury saw through and rejected the prosecution's discriminatory case, which was harassment from day one. The Biden Department of Justice's intimidation against pro-life people and people of faith has been put in its place."
"Congratulations, Mark, congratulations to the entire pro-life movement, congratulations St. Thomas More Society for the legal defense, Peter Breen, Tom Brejcha, all our friends there," Pavone said.
"Forward we go to more victories," he added. Full story