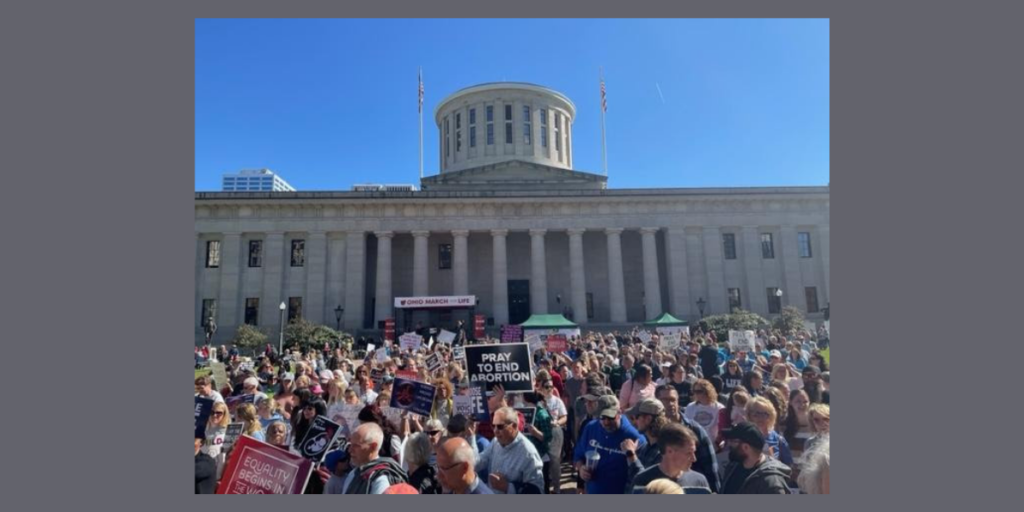 Ohio constitutional amendment proposal misses key deadline
COLUMBUS, Ohio — It's official: Republican state lawmakers will miss their first chance to pre-empt a planned abortion-rights ballot measure by asking voters to set a higher threshold to amend the Ohio constitution.
On Wednesday, a legal deadline passed for state lawmakers to propose constitutional amendments to voters for approval during the May election. That means lawmakers' next chance to revive the proposal is in November, with a corresponding Aug. 10 filing deadline.
Missing the deadline to put the proposal on the ballot in May opens the door for groups that want to amend the Ohio Constitution to do so in November under the state's current rules.
The proposal in its current form would require future proposed constitutional amendments to get support from 60% of voters to pass, compared to the current simple majority standard, 50% plus one vote. An initial proposal seemed poised to be fast-tracked in December during the state legislature's lame-duck session, but stalled thanks to internal Republican opposition.