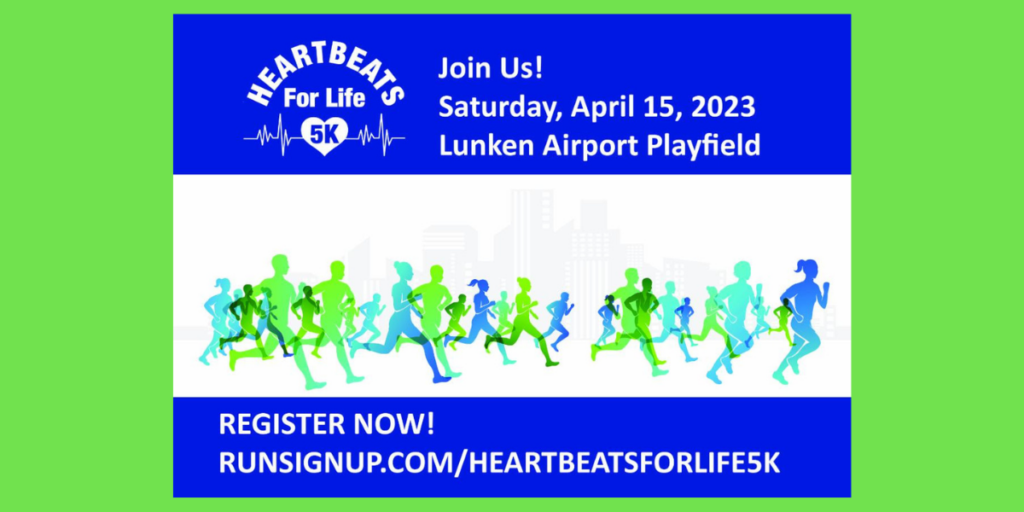 Heartbeats for Life 5K 2023 – Sign up today!
April 15, 2023, Lunken Airport Playfield, 4740 Playfield Ln., Cincinnati, OH 45226
Registration opens at 8:30 a.m. and Race begins at 10:00 a.m.
A long-standing tradition for Cincinnati Right to Life supporters is back again this spring-and this time in full force and full of fun! April 15, 2023 will be a day for families, friends and fitness in support of our life-affirming work.
Food, entertainment, team-races, prizes, raffle baskets and more!
Ending Roe only intensified the battle for life, especially here in Ohio where we will be
facing the for-profit abortionists working to enshrine abortion in our state. Calling all
hands on deck in the fight for the dignity of the human person! A day of fun with
like-minded friends is a way to support the life-promoting efforts of CRTL!
The Heartbeats for Life 5K is sponsored by Cincinnati Right to Life and Cincinnati Life Runners to bring the pro-life community together for a family-friendly day full of fun, fellowship, and life. Proceeds go toward pro-life efforts to affect culture and public policy.
Packet Pick-Up: CRTL Office the week before the race, otherwise day of @ the race
Notes: If you plan to run at all, including jog-walk, you must register for the 5K run. Infants in strollers and children participating in the Kid's Dash are free and will not receive chips, but must be registered.