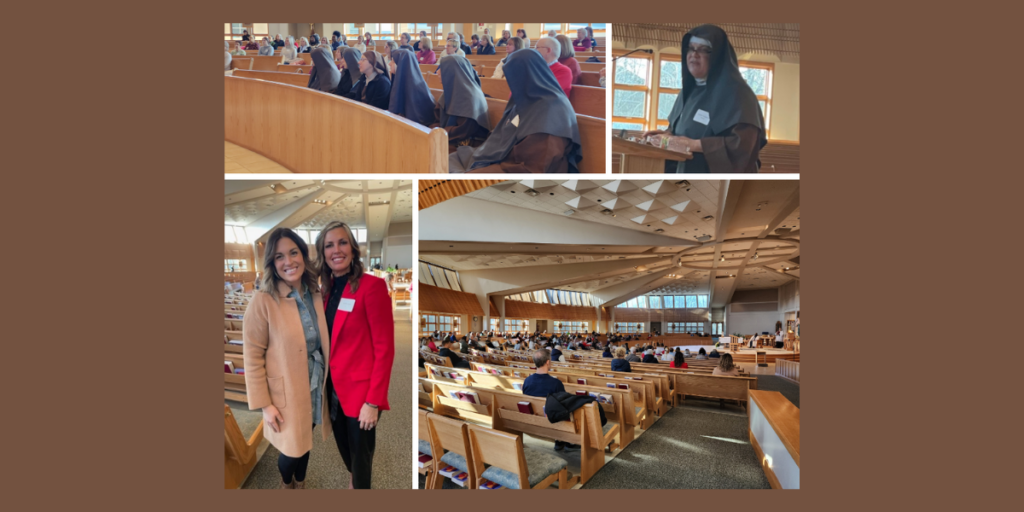 An Inspiring Morning for LIFE at Pro-Life Gathering for HER
Last Saturday, over 120 like-minded ladies (and a few gentlemen!) gathered for a morning of Mass, prayer, and holy and heartfelt talks by three outstanding presenters.
St. Susanna Parish welcomed the group that came from Ohio, Kentucky and Indiana to learn more about what it means to stand for life in our post-Roe world
Mother Seraphina shared "We forget the great dignity we have. You are made in the image of God and in a very special way. As women we participate with God in the creative act. There is such dignity in women."
Kelly Lester opened her heart and told her story that led to four abortions and eventually a job inside an abortion clinic. After a major conversion and God's direct hand in transforming her life, Kelly now works for Abby Johnson's organization that assists former abortion clinic workers. "We can be like Jesus when we are there for women. We need to be empowered by supernatural kindness" was only part of Kelly's wisdom that brought the group to tears.
Maria Dunlap capped our day off with motivating the group to stand for life in all circumstances. "We are the Church, the answer, the responsibility. We need to not only talk about but do Jesus." Maria and her husband founded Reviv Family Support and assist families with a poor fetal diagnosis and offer care to families. Their work changes the world! They are powerful witnesses to the dignity of the human person.
Thank you to all who attended, volunteered and special thanks to Chloe and Anne Marie for planning the wonderful day! Stay tuned for details about next year's event.