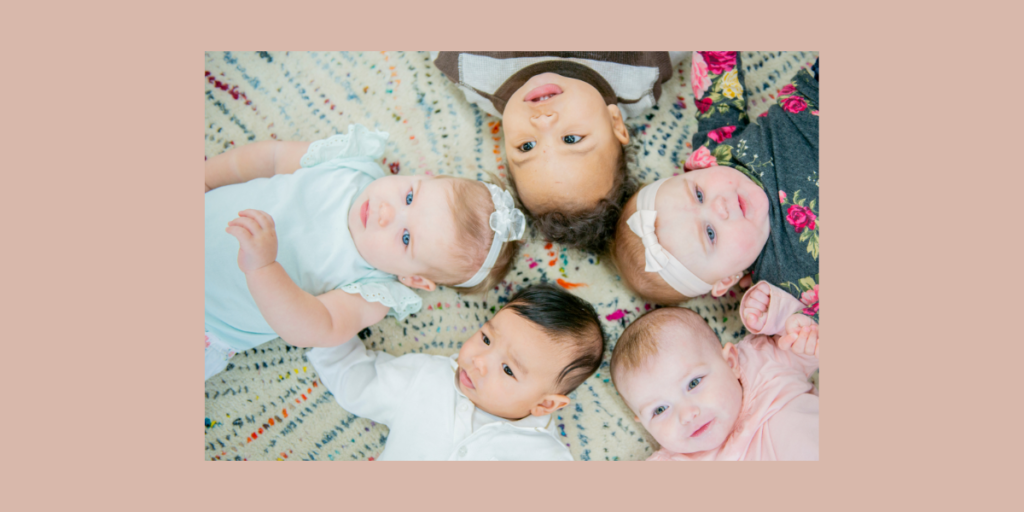 40 Days for Life Cincinnati – Week 6 – Conclusion
---
Our fall 2022 campaign concluded yesterday, but your prayers should not stop.
On November 1, I sent out a story to those who are registered on our website, www.40daysforlife.com/cincinnati, asking for prayers for a baby who was scheduled to be aborted the next day. We came to hear about that specific baby because the father came to Planned Parenthood on November 1 and talked to two ladies who was there for their 40 Days for Life prayer hours. He said his girlfriend wanted the abortion, but he didn't. He said he would raise the child himself, but to no avail. The ladies gave him the 8-week development of the baby flier and pregnancy center information and told him they would pray.
The next day I met one of the ladies (I'll call her Jean) who had talked to the father and we kept a lookout for him. At around 2pm Jean recognized the father's car pulling into PP. The father was driving. There were a few other people at the gate praying also. The father did not stop, but proceeded into the PP parking lot. Jean stayed until 2:30pm when she had to leave. I stayed until 3pm, but did not see his car drive out of PP, so we don't know what happened. Jean and I were speculating as to why he would drive the mother there. As Jean said, maybe he thought if he went in with her, he could make a last plea for the baby's life. Unfortunately, Jean did not get any contact information from the father. We may never know the outcome.
I relayed the story to everyone who I talked to at PP on that day who had come to pray for 40 DFL. They all prayed intently for the baby. A young mother with her two children in a wagon came specifically because she saw my notice about this situation. She sat at the exit gate for a half hour carrying our "Abortion Pill Reversal.Com" sign in hopes that the girlfriend in question or anyone else who had taken the first of the two abortion pills and regretted it could possibly still save their babies. Our young mother also carried copies of the Greater Cincinnati Community Resource Guide put out by Cincinnati Right to Life to give to anyone who was leaving the Planned Parenthood parking lot. In fact, she was able to hand out one of the Guides to an unrelated individual leaving the lot. The Guide includes contact information for the local pregnancy centers as well as post-abortion care, maternity homes, materials assistance available as well as adoption information and help with other wellness needs.
You never know. Sometimes 40 DFL participants learn of a save after the fact when the mother or father comes back to tell those praying at the site later.
Thanks to all those who expressed their concern. We even had a group of young friends come at midnight on November 2 to hold a prayer vigil for a few hours for the life of the child. We have so many good people who care so much about the babies.
Keep praying!
Known churches and group affiliations of our participants
Please let me know if your affiliation is not listed, whether you come to pray as an individual or with a group.
All Saints Parish, Guilford, IN
All Saints Parish, Walton, KY
Blessed Sacrament Parish, Ft. Mitchell, KY
Catholic Bearcat, University of Cincinnati
Cincinnati RTL Staff Members
Clinton County County-wide coverage
Guardian Angels Parish, Cincinnati
Immaculate Conception Parish, Vexilla Regis Association/Our Lady's Sodality, Norwood
Immaculate Heart of Mary Parish, Anderson Twp.
Immaculate Heart of Mary Parish, Burlington, KY
Mary Queen of Heaven Parish, Erlanger, KY
Miami University's Students for Life Group
Mount Saint Mary's Seminary, Cincinnati
Northern Kentucky RTL Board Members
Old St. Mary's Parish, Cincinnati
Our Lady of Lourdes Parish, Cincinnati
Our Lady of the Valley Parish, Reading
Our Lady of Victory Parish, Delhi Twp., Cincinnati
Our Lady of the Visitation Parish, Cincinnati (Divine Mercy family)
Pregnancy Center East
Rising Sun Church of Christ, Rising Sun, IN
Sacred Heart Parish, Cincinnati
St. Andrew, Milford
St. Ann Parish, Groesbeck
St. Anthony Oratory, Madisonville (Eastside Region)
St. Anthony Parish, Taylor Mill, KY
St. Antoninus Parish, Cincinnati
St. Barbara Parish, Erlanger, KY
St. Cecilia Parish, Oakley (Eastside Region)
St. Catherine of Siena Parish, Ft. Thomas, KY
St. Clement Parish, St. Bernard
St. Columban Parish, Loveland
St. Dominic Parish, Delhi
St. Edmund Campion Academy
St. Elizabeth Ann Seton, Milford
St. Gertrude Parish, Madeira
St. Henry Parish, Erlanger, KY
St. John the Baptist Parish, Colerain Twp.
St. John the Baptist Parish, Wilder, KY
St. Joseph Parish, Cold Spring, KY
St. Joseph Parish, Crescent Springs, KY
St. Joseph Parish, North Bend (Divine Mercy family)
St. Jude Parish, Bridgetown (Divine Mercy family)
St. Lawrence Parish, Lawrenceburg, IN
St. Margaret of York Parish, Loveland
St. Mary Parish, Alexandria, KY
St. Mary Parish, Arnheim
St. Mary Parish, Aurora, IN
St. Mary Parish, Hyde Park (Eastside Region)
St. Nicholas Parish, Sunman, IN
St. Paul Parish, Florence, KY
St. Philip Parish, Melbourne, KY
St. Philip the Apostle Parish, Morrow
St. Pius X Parish, Edgewood, KY
St. Susanna, Parish, Mason
St. Teresa Benedicta of the Cross Parish, Bright, IN
St. Thomas More, Withamsville
St. Timothy Parish, Union, KY
St. Vincent Ferrer Parish, Kenwood
The Bridge, Alexandria, KY
UC Students for Life, University of Cincinnati
Withamsville Church of Christ