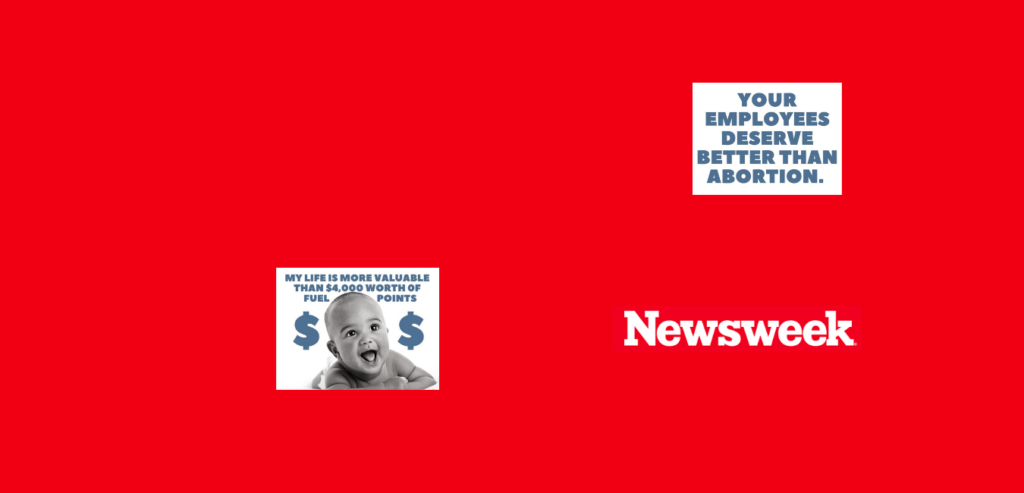 Woke Corporations Called Out in Newsweek Magazine Opinion Piece
What I'm watching happen in human resource departments of American corporations right now is certainly not in the interests of working women. It is political activism disguised as corporate policy, and it ought to insult every working woman, whomever they vote for," begins an opinion piece by Laurie Todd-Smith.
Published on Monday, August 29, the article calls out Cincinnati's hometown grocer Kroger, mentioning these corporations are bigoted while stating:

"This raises the question: what sort of work
culture are these companies creating,
such that they think women need to abort their
unborn children to succeed there?"

The author Laurie Smith-Todd points out so very well that motherhood is under attack and with these policies women are diminished, not elevated in thier workforce roles.
Please remember the effort to contact your local Kroger in regards to their culture of death policy for female employees.