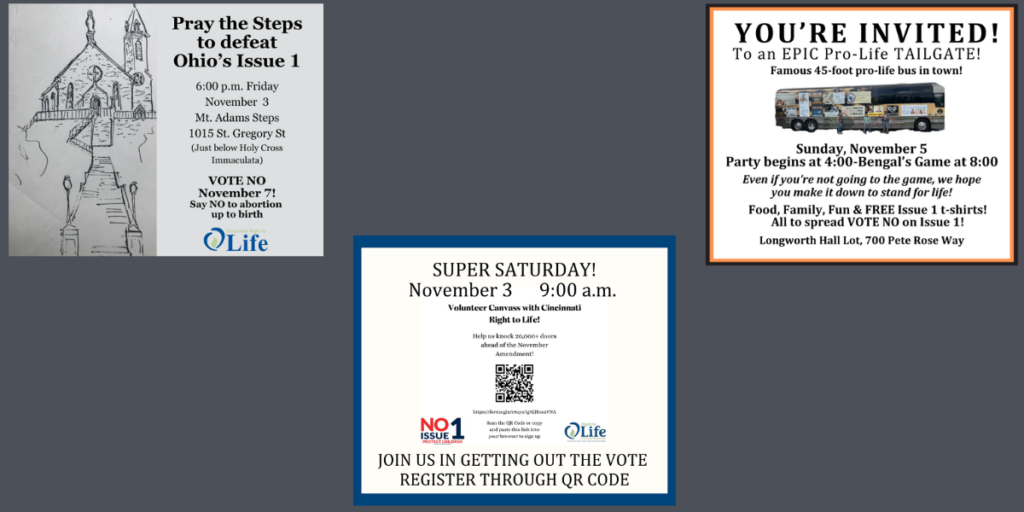 We need you this weekend – pray, door-knock and epic pro-life tailgate!
We need you this weekend before the election!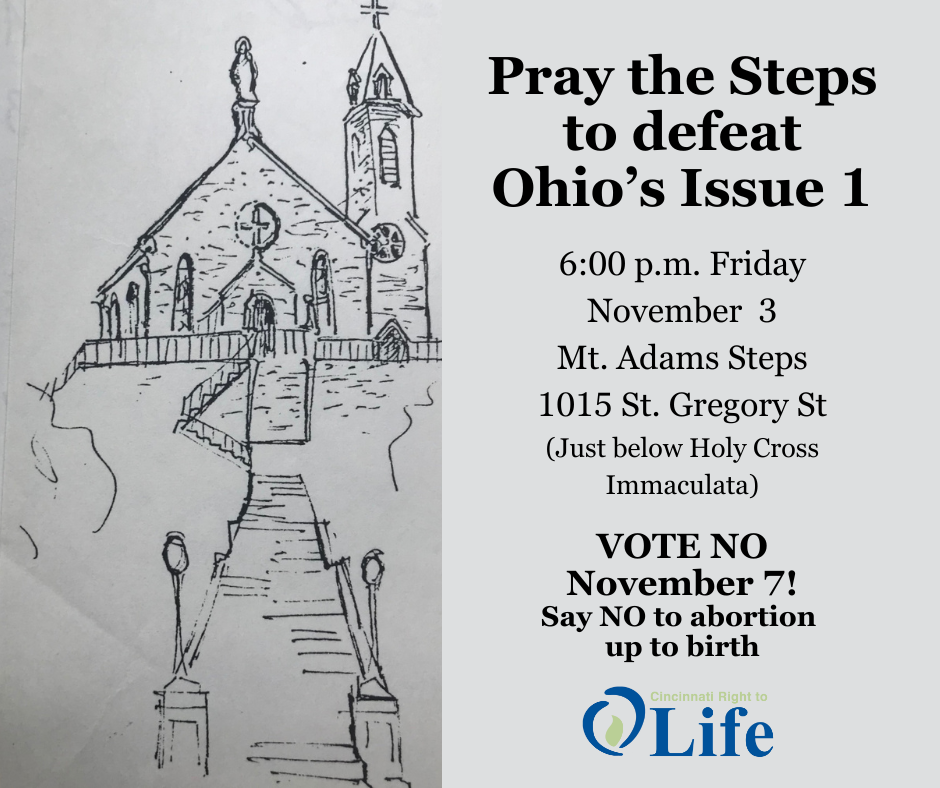 Tonight!
6:00 p.m. in Mt. Adams
Join us in praying the steps for an Ohio victory for life on November 7.
Praying together allows us to ask for great
things. The defeat of Issue 1 is a great thing
and all prayers make a difference.
---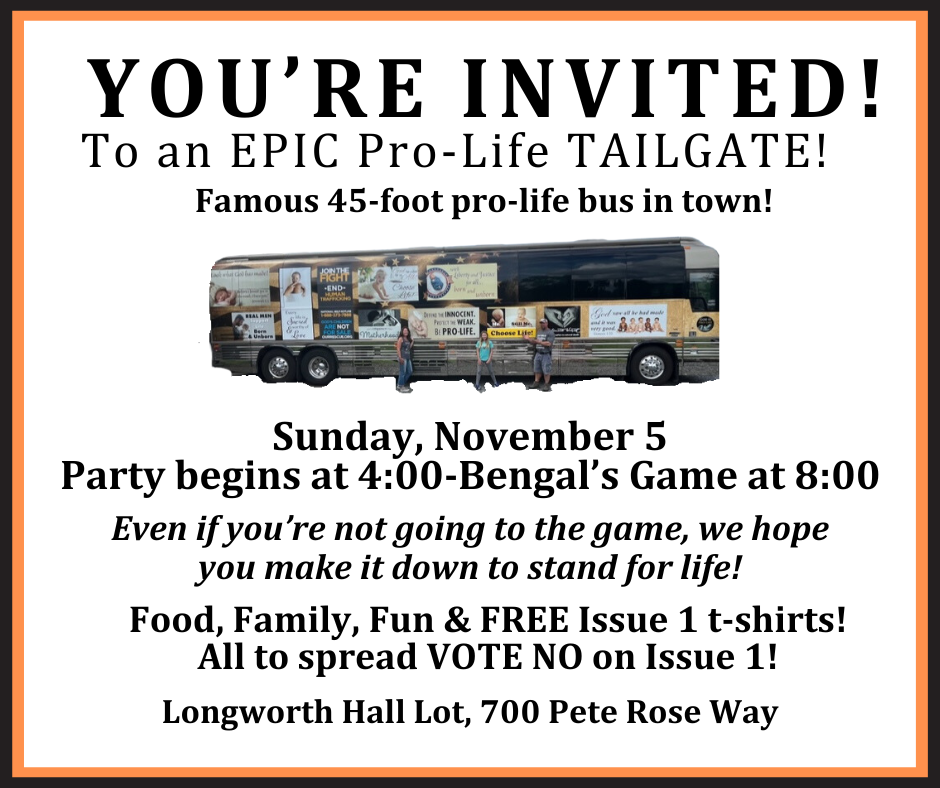 Pro-life Tailgate!
Join us even if you're not going to the game!
Calling all pro-life friends! We have an opportunity to gather in joy for LIFE on Sunday and spread the word to tailgaters about extreme Issue 1!
Food, friends, fun-all for LIFE! 4:00 p.m.
Longworth Hall Lot, 700 Pete Rose Way
---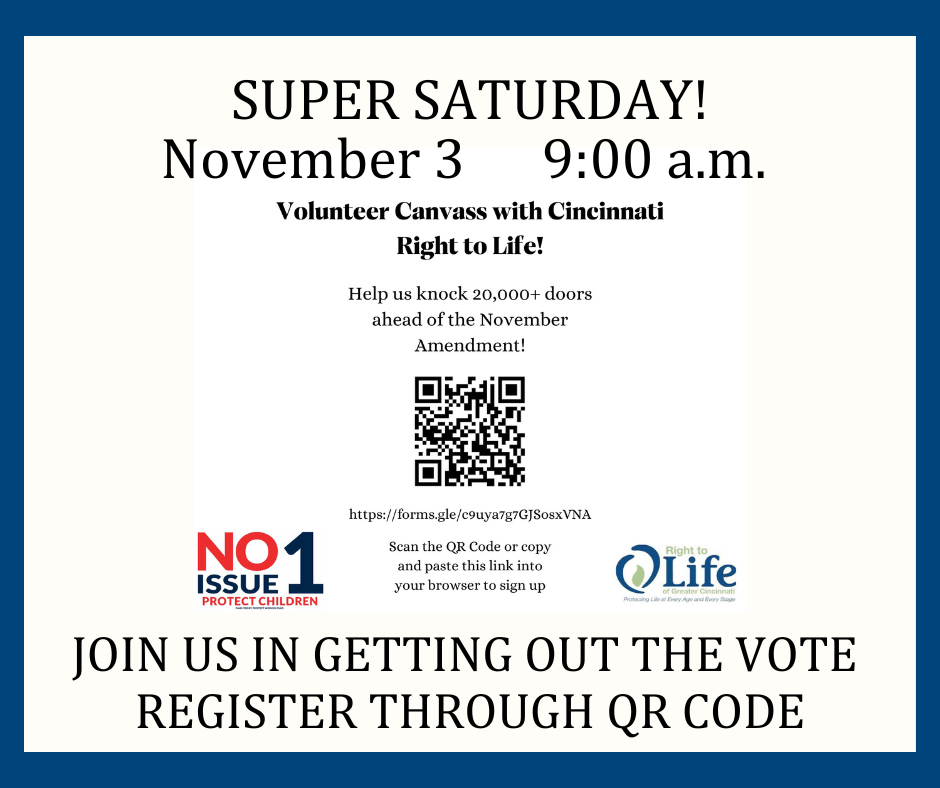 GET OUT THE VOTE!
We still have time to reach undecided voters!
There are many!
Join us door-knocking Saturday
register through QR code.
email or call our office
513-721-7870