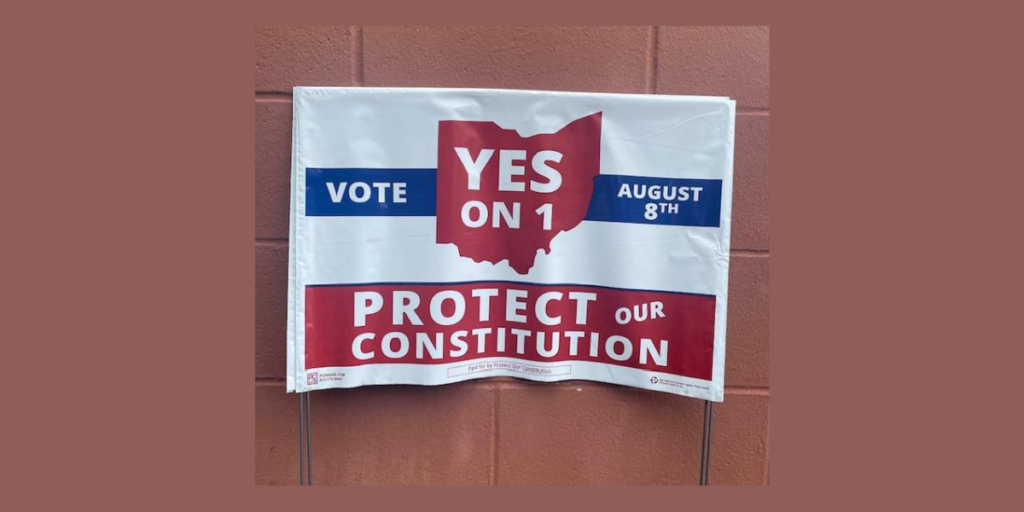 The Grassroots are Growing!
49 days until the August 8, 2023 special election in Ohio! Approved by the Ohio Supreme Court last week, all hands are on deck as we work to get out the vote.
We have yard signs! We have printed materials! We have phone banking! We have parade opportunities! We have volunteer opportunities for everyone working to preserve Ohio's Constitution! We are hosting townhalls and information presentations, call us to schedule an event at your church or community gathering!
Please call our office or email CRTL to arrange pick up or volunteer. 513-728-7870 mail@cincinnatirighttolife.org
We thank Orlando Sonza for explaining more about the importance of this election. "But that doesn't change the reality that, if you care about the integrity and strength of the Ohio Constitution, this is an amendment that should be supported by Ohioans."
Our friends at Dayton Right to Life are hosting a "Get Out the Vote" Training with the Leadership Institute on Wednesday, June 21 at 5:30 p.m. Dayton, 425 N Findlay St, Dayton, OH 45404 RSVP for this outstanding training that includes a free dinner. Be equipped to help protect Ohio's Constitution and to get the vote out. This election will be not just about the importance of the issue for our state, but also about voter turnout.
Are you registered to vote? It's as easy as following these instructions.