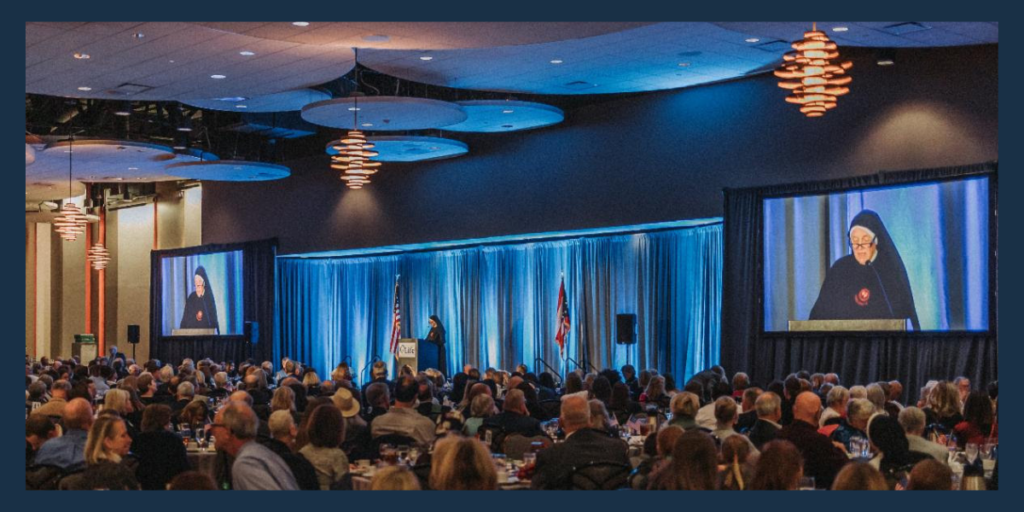 Thank you for an OUTSTANDING Evening for Life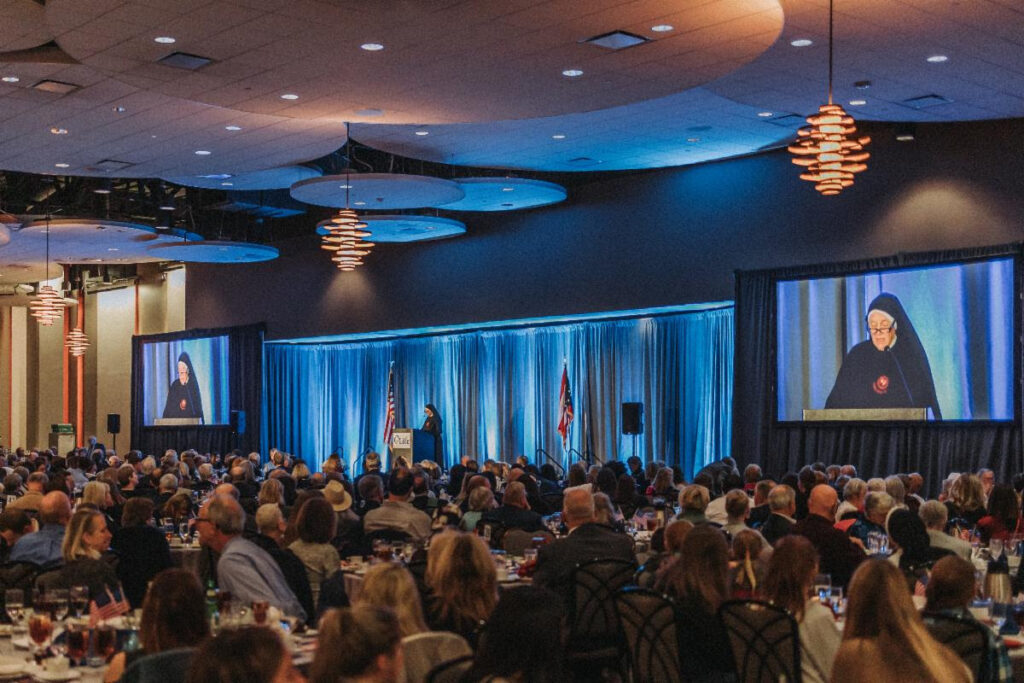 On Thursday October 20 at the Sharonville Convention Center, just north of downtown Cincinnati, 700 of CRTL's closest friends in LIFE gathered as a family. We are united in the mission of ending abortion in Ohio and beyond while protecting LIFE at every age and every stage. We are united in grassroots activism. We are united in our support for prolife politicians. We are united in the education of the sanctity of human life. We are united in prayer.
What a gift that our very busy keynote speaker, Sister Deirdre Byrne, traveled to Cincinnati from Washington D.C. and shared her life's journey as an Army colonel, combat surgeon and now a Sister of the Little Workers of the Sacred Hearts of Jesus and Mary.
While many of us know Sister Dede as a speaker for the 2020 RNC, where she famously shared, "I am not just pro-life, I am pro-eternal life", we learned more about Sister's journey to become a known activist in defending the preborn. Sister assisted at Ground Zero in NYC after the towers fell. Sister was friends with Mother Teresa, even providing medical care for her on one of Mother's trips to America. Sister Dede practices medicine full time in Washington, providing care for the most vulnerable, including providing the abortion pill reversal protocol for mom's that regret taking the deadly poison while pregnant. What an inspirational witness Sister provided while lovingly reminding all of us to remain in a state of grace in order to do God's prolife will more perfectly.
THANK YOU to everyone that attended and generously supported the work of Cincinnati Right to Life!
Not able to attend but would like to support Evening for Life? DONATE HERE