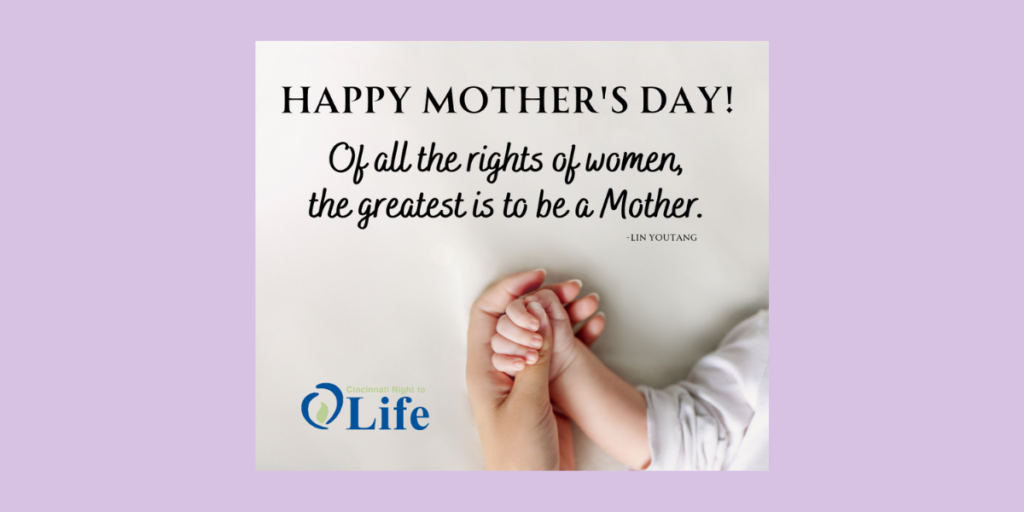 Our First Mother's Day in a Post-Roe World
Pro-life laws save lives, and because of Ohio's Heartbeat Law and the law's standing for two and a half months, there are almost 3,000 more moms in Ohio this Mother's Day! According to Guttmacher, Planned Parenthood's research arm, there are 32,000 more moms celebrating across America TODAY because of the overturn of Roe!
While the pro-aborts grieve there are more moms, we celebrate and always will. While the pro-aborts attack women and their children, we will support and honor moms and their families. While the pro-aborts equate "choice" to the joy of becoming a mother, we will continue to honor life. Every. Single. Life.
We of course pray for and support all moms who lost a child from an abortion decision. Our world needs more compassion and empathy and most especially for those who were victims of the culture. We pray moms are led to healing through the Lord and the loss is lifted into a mission for life.
Happy Mother's Day!