"Felt like I was at a funeral"
May 25, 2022-Boxes and boxes of medical waste just kept coming. So many boxes, they completely filled the back of an unmarked rental truck.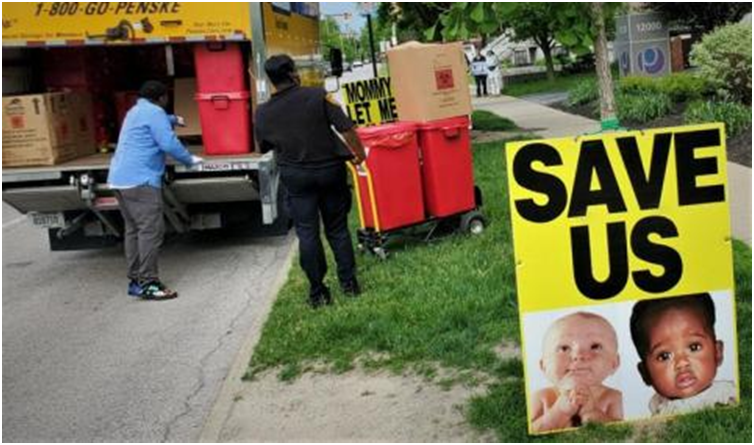 This is abortion in Ohio. For any reason through 22-weeks gestation. On this particular Wednesday, it took three trips to carry all of the "medical waste" to the truck that parked illegally outside the abortion clinic Preterm in Cleveland, OH. We can easily assume the boxes were full of fetal remains.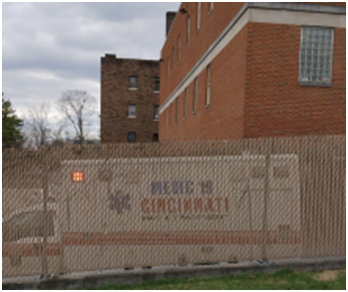 The abortion related deaths of Tia Parks and Lakisha Wilson were caused at this vile facility. Hundreds, if not thousands of women have had serious harm from an abortion occur here according to Ohio Department of Health records. Read full story here Yet this facility, Ohio's busiest abortion business in Cleveland remains open and busier than ever. Truckloads busy. Lord have mercy.
The Queen City has its own horror in Clifton. In one week, spring of 2022, ambulances were photographed by a Cincinnati prayer warrior while another sidewalk champion photographed loads of red bins being carried to vehicles in the parking lot of Planned Parenthood. We assume the bins were filled with the 50+ aborted babies that are killed each week on Auburn Ave. The Dobbs decision cannot come soon enough. Life-protecting laws in Ohio cannot come soon enough. Lord have abundant mercy.