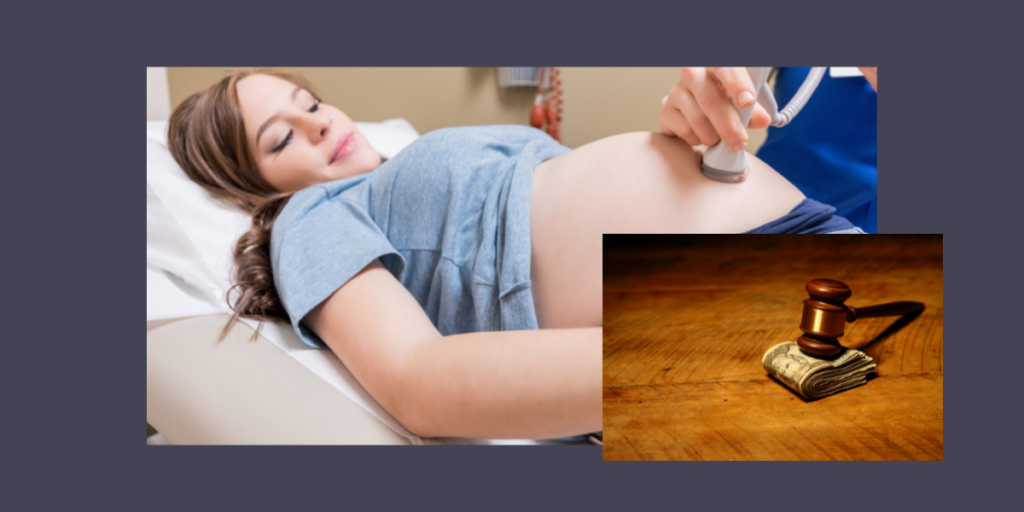 Friday's decision was expected and disgusting
No Surprise with Jenkin's Ruling on Ohio's Heartbeat Law
After all day testimony on Friday, October 7, 2022, in Room 360 at the Hamilton County Court House in Cincinnati, Hamilton County Court of Common Pleas, Judge Christian Jenkins granted a preliminary injunction to Ohio's life-saving Heartbeat Law.
Without the Heartbeat Law enacted, babies up to 22 weeks gestation will be permitted to legally be killed and discarded as medical waste in Ohio. These are the same "limits" on abortion that existed before Roe was overturned by the Supreme Court's Dobbs decision on June 24, 2022.
"While this ruling was expected by the clearly pro-abortion activist Judge Jenkins, it is always astounding that our culture, and those who are expected to uphold American principles, disregard truth and life so easily. This is a situation where one judge substitutes his own judgement for that of millions of Ohioans and the action of the representatives of citizens who passed the Heartbeat Bill." shares Laura Strietmann, Executive Director of Cincinnati Right to Life.
Ohio's abortion numbers for 2021 were grim as usual totaling 21,813 dead babies. The increase from 2020, of almost 10% of babies being executed in our state, caused the second straight year of more deaths in Ohio than births. Ohio is killing itself with these vile abortion policies. The abortion lobby in Ohio continues to be a strong evil force and a voice of death and confusion. We are missing important people that would make our state a brighter, better, more beautiful Ohio.
While studies show most abortions are for convenience, the abortion lobby uses the "less than 1%" argument to insist abortion is healthcare. Citing cases of cancer and other illnesses as the NEED for abortion, these defenses were a prominent argument in Courtroom 360 on Friday.
Executive Directors from Toledo, Cleveland, and Dayton joined many from Cincinnati during the hearing, withstanding the casual defense of dismembering and exterminating precious children. At one point, Sharon Liner, lead abortionist of Planned Parenthood in Cincinnati shared she has killed tens of thousands of preborn babies in her 18 years of this "fake healthcare". Liner even shared she had heard of Cincinnati Right to Life's protest and wore "Kevlar" because she feared for her life.
Friday's ruling is an immediate setback for women and babies at risk for abortion right now. We must pray and fast for these at risk women and work to change the messaging of motherhood in the culture. 40 Days for Life 2022 Fall Campaign is happening on the Auburn Ave sidewalk through the first week of November. There are Saturday morning Masses at Holy Name and prayer processions to Planned Parenthood all in an effort to save lives. The Lord hears our prayers.
Friday's court proceedings are also evidence of how deeply involved Planned Parenthood is in politics. Recently, a digital campaign against local Congressman Steve Chabot was funded and launched by the nation's leading preborn child executioner, Planned Parenthood.
Cincinnati Right to Life is committed as ever to fight this atrocity. Our disgust is real. Our vigor for life is too. We count on the prayer, support, and commitment of thousands as we continue in this long battle for the dignity of the human person.