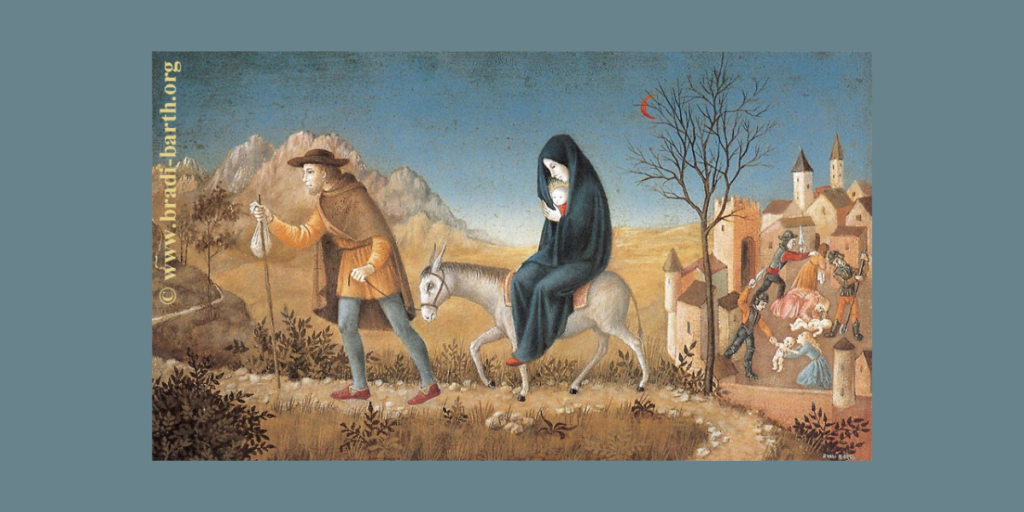 Feast of the Holy Innocents
Feast of the Holy Innocents
December 28, 2022
"Rise, take the child and his mother, flee to Egypt, and stay there until I tell you. Herod is going to search for the child to destroy him." Mt 2:13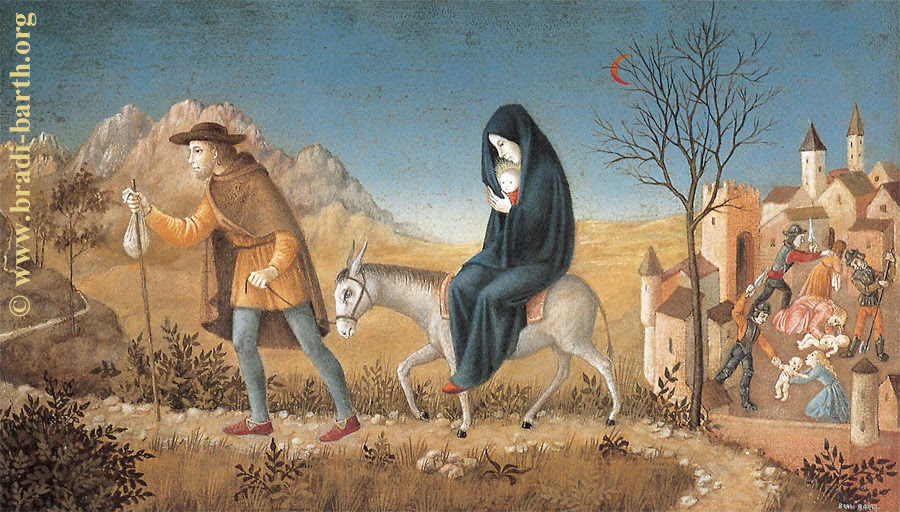 Cincinnati Right to Life pauses in our joyful Christmas celebration to honor the first Christian martyrs, the Holy Innocents who were slaughtered because of Herod's rage. We share this short homily that teaches us the deep connection between the time of Christ's arrival in Bethlehem, and our messy world of today.
Oh, what a priceless treasure we have in this Christ Child. We must do everything we possibly can to protect Him living in us. When we don't protect Him and live in his innocence, we see the horrors that come upon us.
We hear mothers crying hysterically as their babies are torn from their arms that dark night in Bethlehem. With the loss of our innocence, we no longer hear the mothers weeping as the life of their babies are taken from their wombs. No one sheds tears, and no hearts break until after the fact.
The loss of innocence in the soul of our nation is the loss of God in our people. No more "Merry Christmas," they shout. No more "In God We Trust" on our currency. No more mention of Our Lord's Name in our public schools.
The loss of our holy innocence is the death of God in our hearts as a people. Who can protect us? Who can save this child in us from ourselves? Mary and Joseph took the child Jesus into the night of our darkness and fled to Egypt. Let us take these sins of our nation and all their darkness to Calvary in this holy Mass.
Let us weep tears of mercy for every mother and father who no longer mourn for their children whose lives were taken in the womb. And perhaps, please God, one child will be saved because we prayed as a community this morning.
-Father Rick Pilger, IC, a homily on December 28, 2022
Cincinnati Right to Life continues to work and pray that many lives are saved through our voice for life in southwest Ohio.
All of our supporters, all in our CRTL community, all in our CRTL family, are the ones who pray, hope, and trust that through our efforts there ARE lives saved.
We pray that 2023 is THE year that abortion ends in Ohio and we truly count on each one of you to help us make this happen.