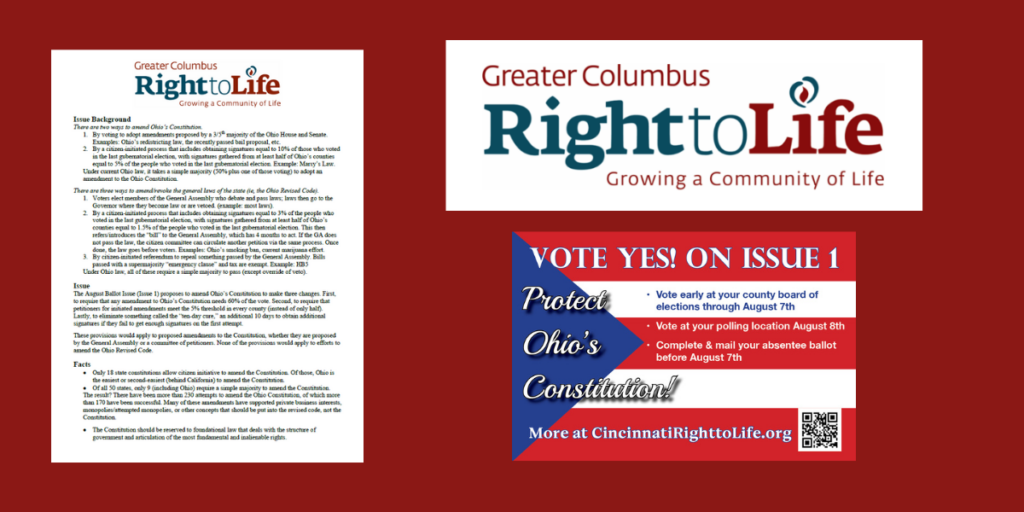 Excellent backgrounder explaining "Vote YES on Issue 1"
Our friends from Columbus Right to Life have created and shared this excellent backgrounder on Vote YES on Issue 1 in Ohio, August 8. It is in-depth and teaches why this election is crucial for the pro-life vote but for the many family-valued issues Ohioans care so deeply about.
Please feel free to download and print to share with churches, neighbors, families and anyone who needs an understanding of our state politics.