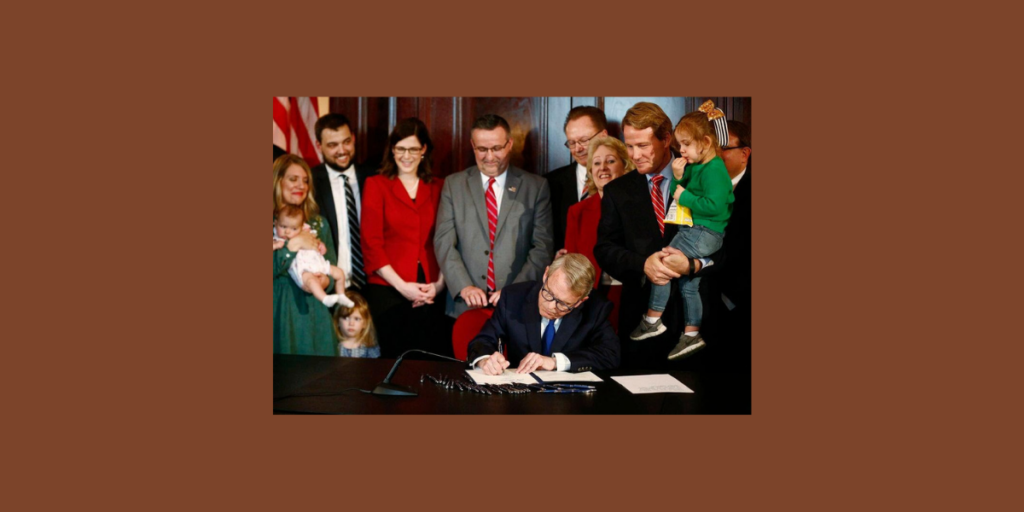 Every Pro-Life Republican Governor Who Signed an Abortion Ban Won Re-Election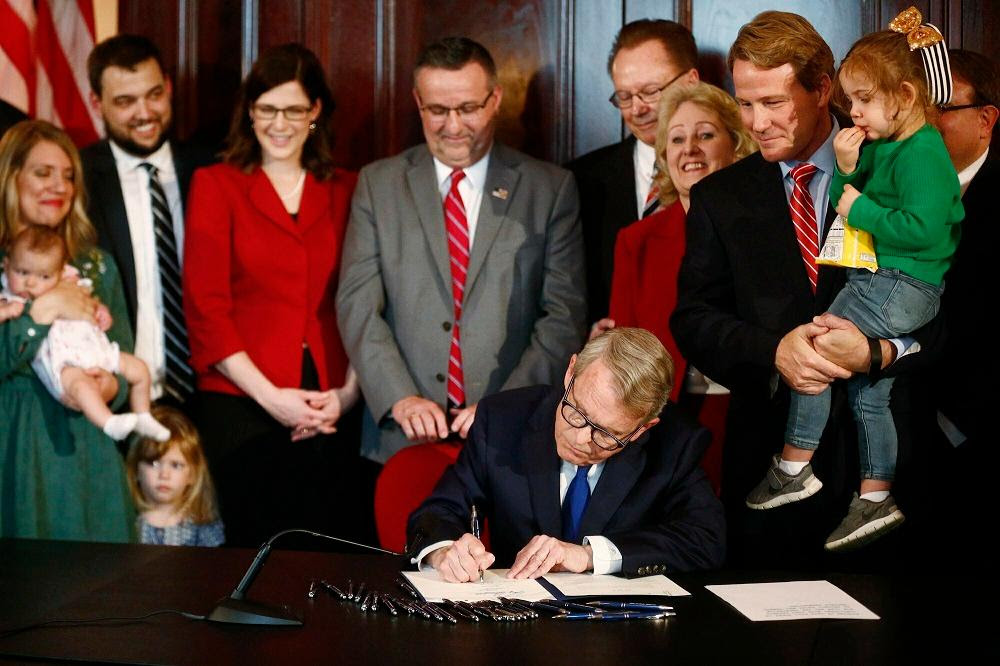 To hear it from political pundits, abortion hurt Republicans in the midterm elections and the GOP should consider downplaying the pro-life message. But nothing could be further from the truth. (We know that in Ohio!)
The reality is that pro-life candidates in states across the country fared well. And when it comes to Republican governors who signed abortion bans, every single one won their re-election.
Florida Governor Ron DeSantis signed a bill to ban abortions after 15 weeks and championed it during the debate with Charlie Crist. DeSantis blew away Crist on election night, winning by 19%.
Ohio Governor Mike DeWine signed his state's heartbeat law protecting babies from abortions at 6 weeks and he won easily. Georgia Governor Brian Kemp signed a similar law and handily beat Stacey Abrams 53-45. And in Oklahoma there was significant concern that Governor Kevin Stitt would be unseated because he signed an abortion ban, but he trounced his pro-abortion opponent by 14%.
Iowa Governor Kim Reynolds, South Dakota Governor Kristi Noem, Tennessee Governor Bill Lee, South Carolina Governor Henry McMaster, Idaho Gov. Brad Little, Wyoming Gov. Mark Gordon, and Alabama Governor Kay Ivey signed abortion bans in their states and the cruised to easy election wins over nominal opponents.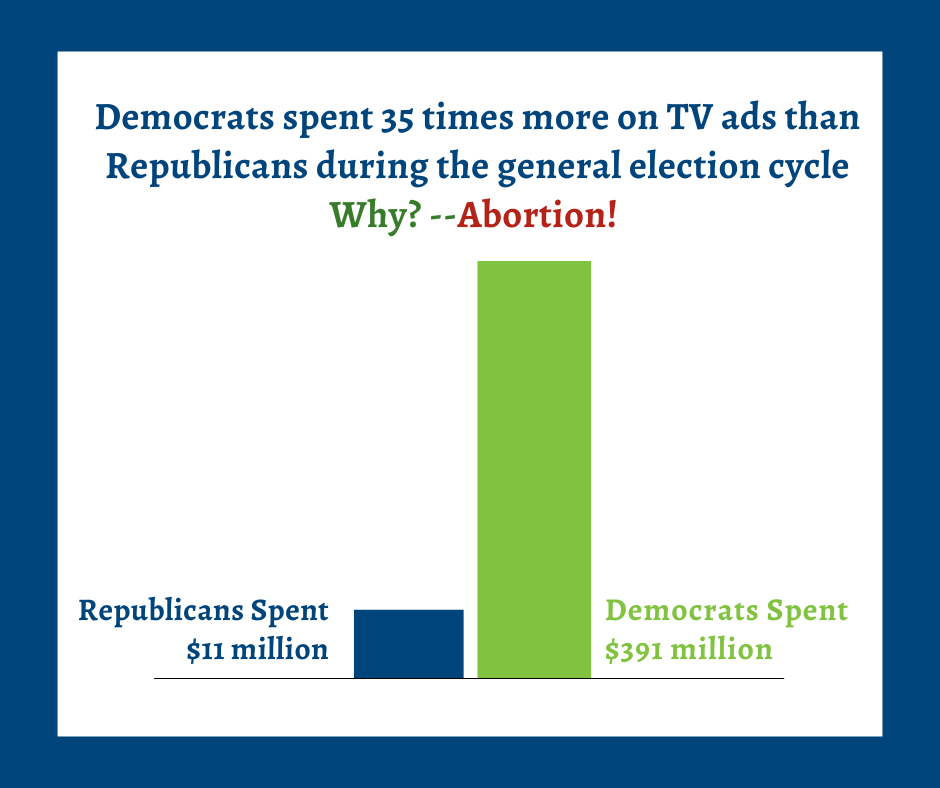 There's no doubt that the Dobbs decision was a political earthquake – creating a unique opportunity for Democrats to motivate their depressed base and giving them the best opportunity they'll ever have to use the issue politically. Democrats took the opportunity and ran with it, spending $391 million on abortion-focused TV ads alone during the general election, versus just $11 million on the GOP side.
"GOP pro-life candidates win in competitive races if they define their opponents as abortion extremists who support abortion on demand with no limits, and contrast that with a clearly defined pro-life position centered around consensus such as pain-capable or heartbeat limits," Marjorie Dannenfelser, president of the Susan B. Anthony List, said in a statement to LifeNews. "This must be the key takeaway for the GOP as we head into the 2024 presidential cycle, especially those eyeing a run for the White House."