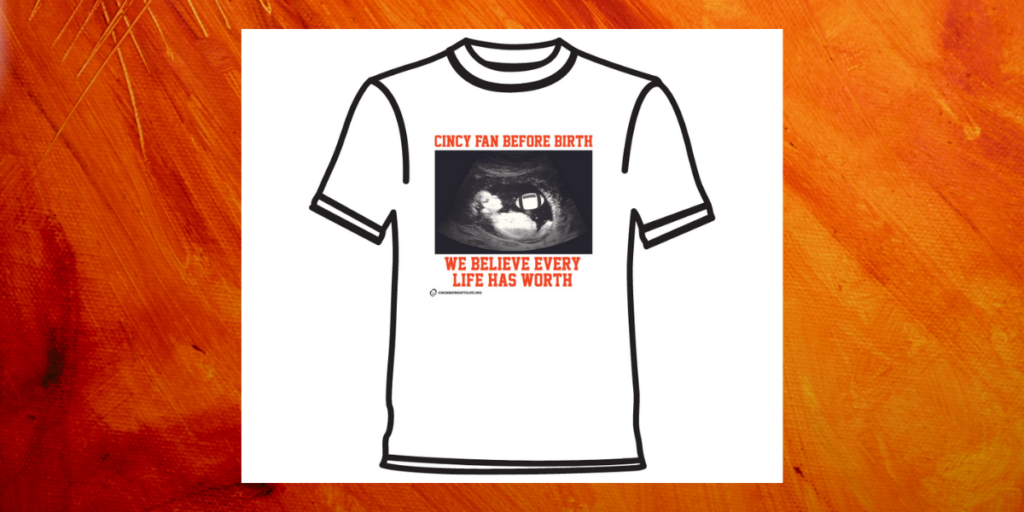 Celebrate Life! Celebrate Cincinnati!
We know science says babies in the womb can hear sounds, detect light and even begin to taste flavors through amniotic fluid. With the playoff run again, does this mean Cincinnati babies can hear our cheers, respond to the lights of the television and taste Skyline Dip and chicken wings? For sure babies in the womb can be Bengals fans too, right?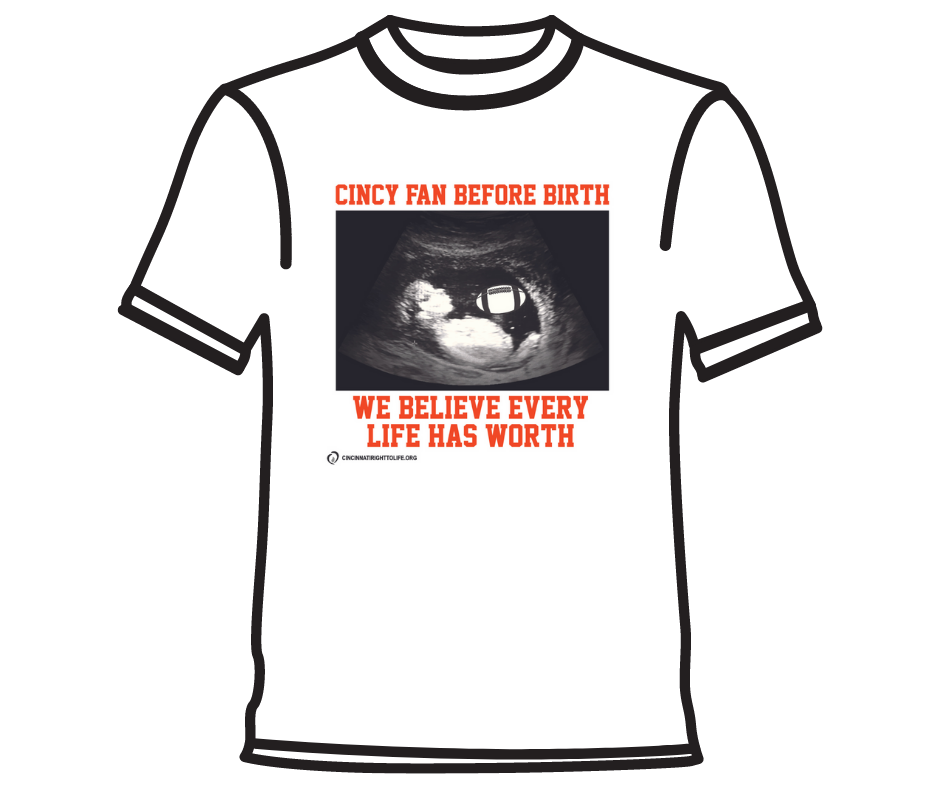 Our t-shirts are back for the playoffs again. Limited quantities available in our exclusive design honoring babies in the womb and the hometown favorites, the Cincinnati Bengals.
This super soft, super comfy shirt is perfect for the pro-life yet die-hard Bengals fan. 100% cotton high quality fan gear is available in S, M,L XL and XXL. Call or email aschmidt@cincinnatirighttolife.org 513-728-7870 Celebrate life and celebrate Cincinnati!