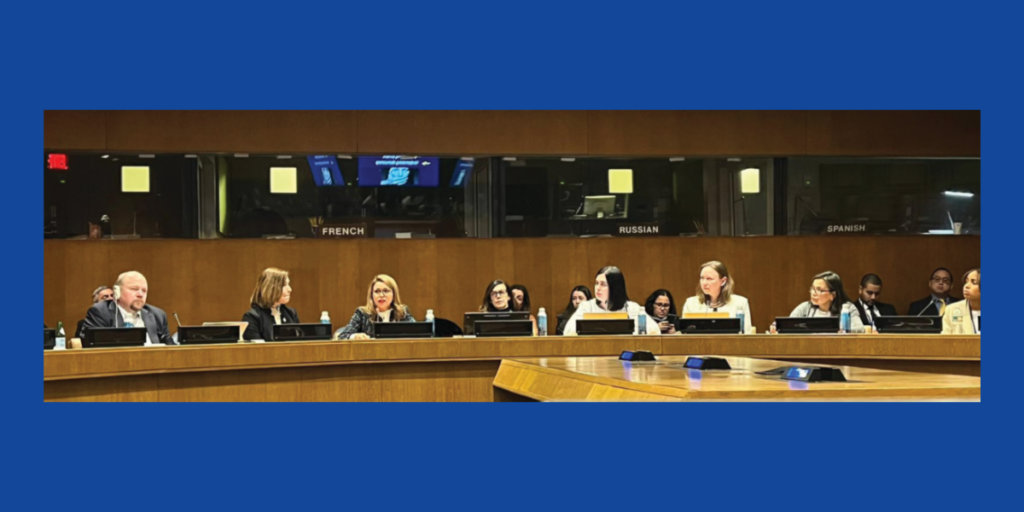 BREAKING TODAY! Some Great News From the United Nations as Reported by C-FAM
Austin Ruse, President of C-FAM reports today, March 18, 2023 that "the radical feminists suffered a huge defeat at the just concluded Commission on the Status of Women. They lost on everything after final negotiations went until 4 AM Saturday morning.
Congratulations to the brave African delegations who stood up to the Biden administration and the European Union."
Attendees crowded into a conference room a week ago at UN headquarters to hear expert testimony about the importance of improving women's health without promoting abortion. The event took place during the Commission on the Status of Women, as delegates continued to debate over controversial language—including on abortion—in closed negotiations nearby.

The event, sponsored by C-Fam, the publisher of the Friday Fax, and the government of Guatemala, celebrated the Geneva Consensus Declaration, which was signed by over 30 countries, and affirms four pillars: the importance of women's health, the family, and national sovereignty, and reiterates the fact that abortion is not an international human right.