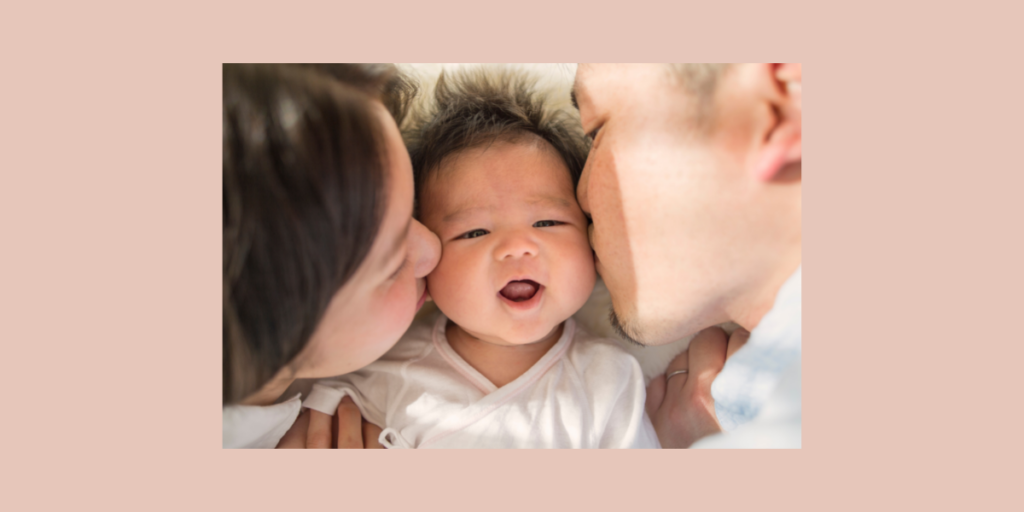 40 Days for Life Update – Week 6

---
March 31, 2023
Contact: Mary Clark
Cincinnati Campaign Leader
513-365-2606/cincy40days@fuse.net
See you at the Closing Day Prayer of Thanksgiving – This Sunday, April 2 at 2pm. Meet at Holy Name Church, 2422 Auburn Avenue, Cincinnati, 45219. Father John Paul Walker, O.P., pastor of St. Gertrude Church, will lead the Way of the Cross as we process to Planned Parenthood where we will conclude the Stations, listen to Father's remarks and hear our plans for some continued prayer coverage. This Way of the Cross invites all denominations to pray as one as we begin Holy Week. See Local Events on the website, www.40daysforlife.com/cincinnati for details.
At the Closing, we will also be passing out information to help you do your part to thwart the pro-death amendment to the Ohio Constitution for which petition signatures are being collected now. In the meantime, if you are approached by anyone asking you to sign the petition, DECLINE TO SIGN.
BABY SAVED!
I received a call this past Tuesday, March 28, from a vigil participant who was at Planned Parenthood at the time. She told me that a woman walked into PP while she and a number of others were praying on the sidewalk and the woman came right back out. As she was on her phone and walking quickly away, she looked at the our participant who reported this and said, "Don't worry, I'm not going to kill my baby, I'm going to keep it." Praise God!
I immediately reported this to Steve Karlen, Campaign Director of 40 Days for Life. This is now one of the 321 babies' lives that are known to have been saved during this spring/Lenten campaign. We have had people over the years drive out or stop by sometimes years later to tell those praying that they had changed their minds and decided to allow their babies to live; however, with the vast majority of people driving into PP, this is the first time I can remember anyone walking out of there and telling anyone she changed her mind!
With next week being Holy Week, I may wait until the following Friday to send out my final Weekly Update of this campaign. If you have any insights or comments about your time in prayer at the vigil site that you would like to share, please sent them to me by text or email at the address or phone number above. If you have any photos you want to share, email them to me, please. The national team is always looking for stories, big or small, and photos to share with the larger 40 Days for Life world.
Known churches and group affiliations of our participants
Please let me know if your affiliation is not listed, whether you come to pray as an individual or with a group.
All Saints Parish, Guilford, IN
All Saints Parish, Walton, KY
Archbishop Elder Knights of Columbus Council 1195
Blessed Sacrament Parish, Ft. Mitchell, KY
Christ the King Baptist Church, Cincinnati
Clinton County County-wide coverage
Covington Catholic High School (High School Prayer Day)
Dominican Novices of the Province of St. Joseph
Good Shepherd Parish, Montgomery
Greater Cincinnati Right to Life Staff and Board
Guardian Angels Parish, Cincinnati
Helpers of God's Precious Infants (1st, 3rd, & 4th Saturdays Mass, Rosary Procession & Benediction)
Holy Cross Parish, Latonia, KY
Holy Spirit Parish, Newport, KY
Immaculate Conception Parish, Norwood
Immaculate Heart of Mary Parish, Anderson Twp.
Lighthouse on the Rock Fellowship, Dry Ridge, KY
Mary's Mantle Group (2nd Saturday Mass, Rosary Procession & Benediction)
Mount Saint Mary's Seminary, Cincinnati
Northern Kentucky Right to Life Board Members
Old St. Mary's Parish, Cincinnati
Oratory of St. John Vianney at St. Anthony, Madisonville (Eastside Region)
Our Lady of Lourdes Parish, Cincinnati
Our Lady of the Assumption Parish, Walton, KY
Our Lady of the Valley Parish (Sts. Peter & Paul, Reading)
Our Lady of the Visitation Parish, Cincinnati (Divine Mercy family)
Pregnancy Center East
Sacred Heart Parish, Cincinnati
St. Andrew, Milford
St. Ann Parish, Groesbeck
St. Anthony Parish, Taylor Mill, KY
St. Antoninus Parish, Cincinnati
St. Bernard of Clairvaux, Cincinnati
St. Catherine of Siena Parish, Ft. Thomas, KY
St. Cecilia Parish, Oakley (Eastside Region)
St. Columban Parish, Loveland
St. Dominic Parish, Delhi
St. Edmund Campion Academy
St. Elizabeth Ann Seton, Milford
St. Gertrude Parish, Madeira
St. Henry District High School (High School Prayer Day)
St. Henry Parish, Erlanger, KY
St. Ignatius Parish, Monfort Heights
St. John the Baptist Parish, Colerain Twp.
St. John the Baptist Parish, Wilder, KY
St. John the Evangelist Parish, Deer Park
St. John the Evangelist Parish, West Chester
St. Joseph Parish, Cold Spring, KY
St. Joseph Parish, Crescent Springs, KY
St. Joseph Parish, North Bend (Divine Mercy family)
St. Jude Parish, Bridgetown (Divine Mercy family)
St. Lawrence Parish, Lawrenceburg, IN
St. Margaret of York Parish, Loveland
St. Mary of the Assumption Parish, Alexandria, KY
St. Mary Parish, Arnheim
St. Mary Parish, Aurora, IN
St. Mary Parish, Hyde Park (Eastside Region)
St. Paul Parish, Florence, KY
St. Philip Parish, Melbourne, KY
St. Philip the Apostle Parish, Morrow
St. Pius X Parish, Edgewood, KY
St. Susanna Parish, Mason
St. Teresa Benedicta of the Cross Parish, Bright, IN
St. Thomas More, Withamsville
St. Timothy Parish, Union, KY
St. Vincent Ferrer Parish, Kenwood
Sisters of St. Joseph the Worker College Retreat Group
The Bridge, Alexandria, KY
UC Students for Life/Catholic Bearcat