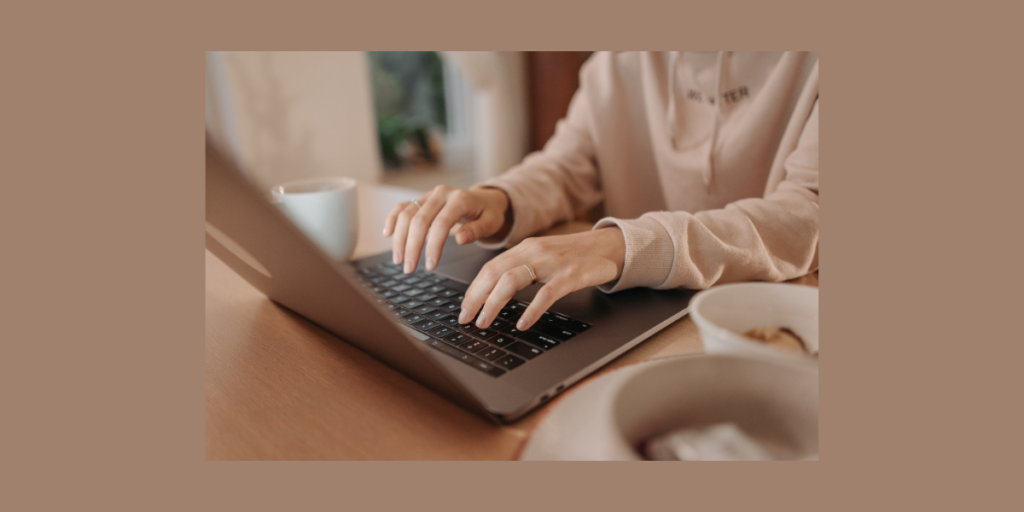 We Need Your Help Fighting Mainstream Media Misinformation!
It has been brought to our attention that in at least 2 recent news stories, (of course there are more) the diabolical and dishonest rhetoric against the defeat of Ohio Issue 1 has begun. As we know, there is radical abortion amendment on the November 7 election and the abortion cartel of Planned Parenthood and the ACLU are using the press to gather steam in their deceitful and dishonest representation of what this amendment would mean for Ohio.
Please help us out, and copy and paste the 2 letters below into 2 separate emails and send to the respective receivers, correcting their blatant and intentional misrepresentation of facts about abortion in Ohio.
We thank you in advance, as we know that phone calls and letter writing works to correct misinformation.
Please copy and paste this letter and send to ejanoskihaehlen@uakron.edu:
Emily M. Janoski-Haehlen
Dean
University of Akron Law School
Akron, Ohio
[Email: ejanoskihaehlen@uakron.edu ]
Dear Dean Janoski-Haehlen,
Professor Tracy Thomas, a University of Akron law professor who directs your school's Center for Constitutional Law, was quoted in an Associated Press (AP) "news" article published by ABC News September 2, 2023, which can be read at the following link:
https://abcnews.go.com/US/wireStory/ohio-votes-abortion-rights-fall-misinformation-proposal-spreading-102881654
Following is an excerpt from the AP article that includes, in part, your faculty member's quoted legal analysis of a section in Issue 1. As you know, Issue 1 is a proposed amendment to Ohio's state constitution that voters will decide on this November.
LEGAL EXPERTS SAY IT'S A STRETCH TO CLAIM THE AMENDMENT IS ABOUT GENDER-RELATED HEALTH CARE
Opponents of the abortion amendment say its protection of "reproductive" decisions is unnecessarily broad and could include gender-related health care.

Frank Scaturro, a constitutional lawyer working with Protect Women Ohio, said that under the amendment anything that alters the human reproductive system could be understood as a "reproductive decision."

Supporters say the proposal makes no mention of gender-related health care — precisely because it's not about that.
The ballot language specifies that it protects reproductive decisions "including but not limited to" contraception, fertility treatment, continuing one's own pregnancy, miscarriage care and abortion.

Independent legal experts say it's a stretch to suggest that also means gender-related health care. That legal theory has not been attempted in other states.

Tracy Thomas, a University of Akron law professor who directs the school's Center for Constitutional Law, said the term "decision" could be essential in interpreting the language.
"A reproductive decision to me, is a decision to reproduce or not to reproduce," she said. "The only word there that might arguably be raised (as tied to gender-related care) is fertility treatment. I think fertility treatment is IVF. It means treatment for the purpose of reproducing." [end of this excerpt from the AP story]
As you can see, the legal analysis Professor Thomas offered contained no references to relevant (or any) case law or statutes to support her legal analysis. Professor Thomas also ventures into offering her apparent own sense impression of what the meaning of "fertility treatment" is in Issue 1, without citing any medical science findings or accepted medical practices in the community or legal authority.
Professor Thomas also did not adequately address the relevant language in Issue 1 that will give — if approved November 7 — Issue 1 cosponsor Planned Parenthood the constitutional law basis to bring legal challenges to current Ohio law that will, if the legal challenges are successful, give all minor-age children in Ohio the authority to choose on their own, without parental consent and notification, to be administered "puberty blockers" provided by Planned Parenthood.
Planned Parenthood has diversified into the highly lucrative "gender-affirming care" business. By eliminating parental consent, Planned Parenthood abolishes the "bottleneck" of parents denying such (always unapproved by the FDA for such use) drug therapies involving "puberty blockers." Elimination of the parental consent "bottleneck" would vastly increase revenues for member businesses in the Planned Parenthood business trade association. However, gender-affirming care practices (including administration of "puberty blockers" that have often led to subsequent sex organ removal surgeries performed on minor-age children in a number of other states) are always medically contraindicated in minor-age children, the American Association of Physicians and Surgeons (AAPS) said in its official statement issued in February that can be found at the following link:
https://aapsonline.org/aaps-statement-on-gender-affirming-care-for-minor-children/
What appears to have happened here is the Issue 1-supportive AP news service contacted, without sufficient advance notice — a member of your law faculty for an apparently unresearched or inadequately researched legal interpretation of Issue 1, to achieve AP's and Planned Parenthood's foremost goal — mislead Ohio voters into believing that Ohio parents' child custody rights of consent to protect their minor-age children from such medically contraindicated drugs and sex organ removal surgeries will not be be eradicated if Issue 1 is approved.
Following is a link to the only published legal treatise analyzing Issue 1, publicly available for peer review:
https://www.nationalreview.com/2023/03/ohios-disastrous-abortion-ballot-proposal/
This legal analysis by constitutional scholars Carrie Severino and Frank Scaturro finds that the language in what is now Issue 1 abolishes in Ohio parental consent authority for their minor children to have sex change drugs and surgeries and abortions up until the time minutes before birth.
Planned Parenthood has found that engaging in gender altering drug therapies offers an explosive business growth opportunity. According to an article in Forbes, the gender transition business is projected to be a $200 billion industry that will alter 1.4 million kids. State constitution amendments like Issue 1, which outlaw any parental objections, are needed by businesses in the lucrative "gender-affirming care" industry to generate enough minor-age customers who purportedly have gender dysphoria (an extremely rare affliction) to meet the $200-billion projected revenue amount. The December 8, 2020 article in Forbes titled, "Trans-Tech Is A Budding Industry: So Why Is No One Investing In It?" can be found at the following link:
https://www.forbes.com/sites/alyssawright/2020/12/08/trans-tech-is-a-budding-industry-so-why-is-no-one-investing/?sh=6b97a52fe3c3
The most objectionable aspect of this trans-tech industry growth plan is that it exploits children who do not have gender dysphoria, but are instead coached by influencers on social media into believing that going "trans" will solve their problems, win them friends and make them happy. This is addressed by Dr. Miriam Grossman. She is a prominent child and adolescent psychiatrist and author of "Lost in Trans Nation: A Child Psychiatrist's Guide Out of the Madness."
In 2007, there was not a single case of gender dysphoria in girls in the U.S. reported in science literature. In 2007, there were reported cases of only one in 100,000 boys having gender dysphoria that most would later grow out of naturally without "gender-affirming" drugs and surgeries. For a scholarly presentation citing these figures and other aspects of "gender-affirming care," one can view the lecture presented by science writer Abigail Shrier, JD (earned from Yale Law School), titled "Science, the Transgender Phenomenon and the Young" that can be accessed through the following link:
https://www.youtube.com/watch?v=DWbxIFC0q2o
Thank you for your consideration of these comments contained in this email message to you. The courtesy of your reply would be appreciated.
Sincerely,
[your name and email address]
[OPTIONAL: your street address]
Please copy and paste this letter and send to rvalencia@law.capital.edu:
Reynaldo Valencia, Dean
Capital University Law School
Columbus, Ohio
[email address: rvalencia@law.capital.edu]
Dear Dean Valencia,
Issue 1 on the November 7 General election ballot in Ohio includes the following provision:
The State shall not… penalize, prohibit, interfere with, or discriminate against… A person or entity that assists an individual [to get an abortion]
Constitutional Law Professor Dan Kobil's "legal interpretation" of this above provision in Issue 1, as a representative of Capital University Law School, is found in bold italic [emphasis added], as reported by the Associated Press and ABC News September 2, 2023 in the following excerpt from the news article.
Ohio Right to Life, an anti-abortion group, reasoned in an online flyer that the amendment could therefore protect an adult man abusing a teenage girl or a teacher going behind a parent's back.
But legal experts say these arguments would not stand up in court.
"I think that that is an incredibly creative and inaccurate reading of the amendment," Kobil said. "Abusers do not assist their victims."

"The idea that an abuser could, by coercing someone to obtain an abortion or to carry a pregnancy to term, somehow be protected or insulated from punishment for that coercion is simply inconsistent with the language of the second provision of the amendment," he said.
As is readily apparent in Professor Kobil's "legal interpretation," he cites no case law or applicable statute in his, in effect, creation of a possible attorney-client relationship (with all the responsibilities/liabilities such relationship accrues) with millions of readers of the AP story. However, in fact, there are many reported instances of abusers taking minor-age children and other victims of rape or other sexual contact to facilities offering abortion services — to avoid criminal and/or civil liability. There is no legal authority we are aware of that "assist," as contained in Issue 1, excludes abusers "assisting" their victims by taking them to have abortions — often to abuse them again. Don't you agree, Dean Valencia, that your Constitutional law professor should cite the legal precedent that formed what should be a well-researched legal interpretation provided to millions of readers on a matter that might result in one or more of them naming your law school as a co-defendant in potential future lawsuits in seeking damages for compensation, if they act upon your Law School's legal advice and suffer subsequent injury?
There is further analysis of your law school constitutional law professor's legal interpretation of Issue 1 provisions that are also absent citation of legal authority, reported in the AP story. We are deliberating whether to present this further analysis to you at this point or to other entities or to all.
Thank you for your consideration of these comments contained in this email message to you. The pleasure of your reply would be appreciated. Following is a link to the widely circulated AP story referenced in this note to you:
https://abcnews.go.com/US/wireStory/ohio-votes-abortion-rights-fall-misinformation-proposal-spreading-102881654
Sincerely,
Your name
email address
(OPTIONAL — your street address]