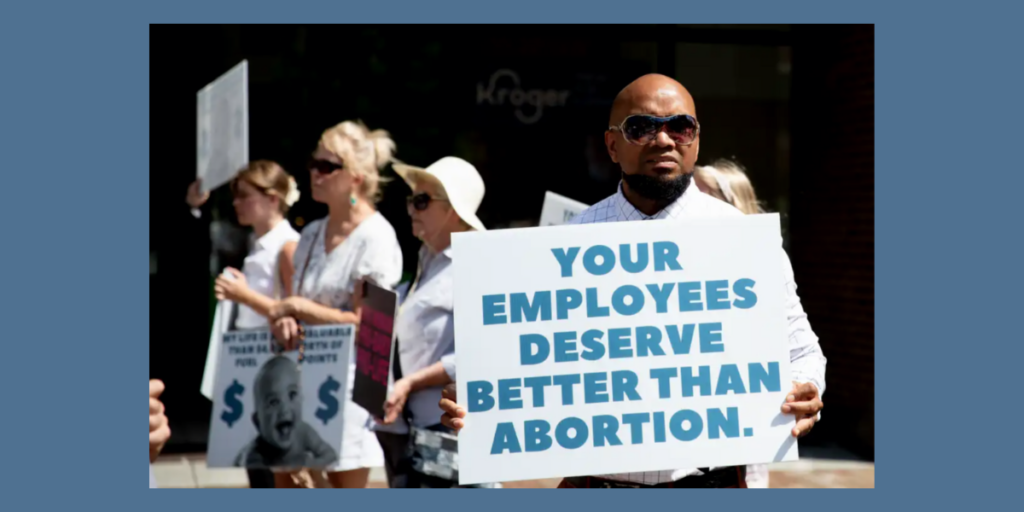 Upcoming Kroger Shareholder Meeting Will Feature CRTL Board President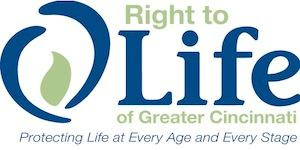 ---
FOR IMMEDIATE RELEASE
Contact: Right to Life of Greater Cincinnati
Laura Strietmann, Executive Director
mail@cincinnatirighttolife.org
513-728-7870
Upcoming Kroger Shareholder Meeting Will Feature Testimony
From Right to Life of Greater Cincinnati President,
Rachel Citak on June 22, 2023
Pro-Life Kroger shareholders spotlight Cincinnati Right to Life and push for greater transparency in Kroger's charitable contributions after Kroger offers to pay employees for out-of-state abortion costs. Cincinnati Right to Life will renew push for boycott if shareholders are unpersuaded.
FOR IMMEDIATE RELEASE, June 6, 2023 – Cincinnati Right to Life will be front and center on June 22, 2023 preceding Kroger shareholder discussions related to the company's transparency in charitable contributions. Last June, as prompted by the SCOTUS overturning of Roe with the Dobbs decision, a Kroger spokesperson stated that Kroger would pay up to $4000 in travel costs for any Kroger employee seeking an out of state abortion. See response from Executive Director, Laura Strietmann with FOX19 and picketing coverage by Cincinnati.com.
With this statement, Kroger joined dozens of publicly-held US companies offering to pay for employees in life-affirming states to seek
an abortion elsewhere.
Kroger was founded in Cincinnati, Ohio and retains headquarters in the city. Kroger shareholders Tom Strobhar and Lou Eichhold wanted to make sure that Cincinnati Right to Life's voice would be heard before shareholders vote on June 22, 2023. Lou Eichhold is a retired Human Resources professional and friend of Dr. Bob Burger and Brad Mattes. Tom Strobhar is a prominent advocate for pro-life shareholder activism and chairman of Life Decisions International, which has successfully persuaded over 350 companies to backtrack in financial support to Planned Parenthood–including Disney, which passed Tom's resolution requiring transparency in Disney's charitable contributions. Both Strobhar and Eichhold were instrumental in submitting the Resolution to Kroger and involving CRTL President, Rachel Citak, in testifying at the shareholder meeting.
"This was a wake-up call to all of us who believe in protecting life, serving our communities, and treating Kroger employees with care," says Tom concerning Kroger's initial statement. "[Right now], we have no idea how much money is actually being spent on Planned Parenthood and abortion facilities in Ohio. As shareholders, we want Kroger to succeed in providing food to all people of different beliefs and backgrounds in Kroger stores and subsidiaries in 35 states across the nation. There truly was no need to announce open support of abortion and open disrespect to the diversity of beliefs on the board."
"Funding abortion travel disparages motherhood rather than celebrating it," President Rachel Citak stated in the presentation which was recorded by Kroger Productions yesterday, and will be presented to the nationwide meeting of Kroger shareholders. "… a company that cannot respect our existence inside the womb should expect our resistance as consumers."
"In working with legal clients pursuing their civil rights in employment law, there are many forms of hostility towards motherhood that my clients have witnessed and experienced.
[…]
"Diapers, wipes, formula, food, clothes, toys. Kroger has the resources to solve many problems in unexpected pregnancies. Instead, Kroger has attempted to cut expenses at the expense of women, funding the abortion travel costs to avoid the cost of maternal leave.
"The reality is that employers who fund abortion are using it for PR, in hopes of cutting the bottom line–not to help employees and their families flourish.
[…]
"We need transparency and openness in where Kroger's charitable contributions are going in order to have any hope of restoring trust for Ohio and Kentucky Kroger consumers."
Right to Life of Greater Cincinnati thanks Tom Strobhar and Lou Eichhold for their courage and continued dedication to the Life cause as bright lights in the corporate space. Cincinnati Right to Life will continue updating local, statewide, and national Right to Life organizations and supporters, as well as a renewed push for widespread boycott of Kroger and its subsidiaries if the shareholder resolution vote is not successful. Supporters can print and share a note with store managers pledging to shop elsewhere here.
To learn more about our organization, please visit: www.CincinnatiRightToLife.org