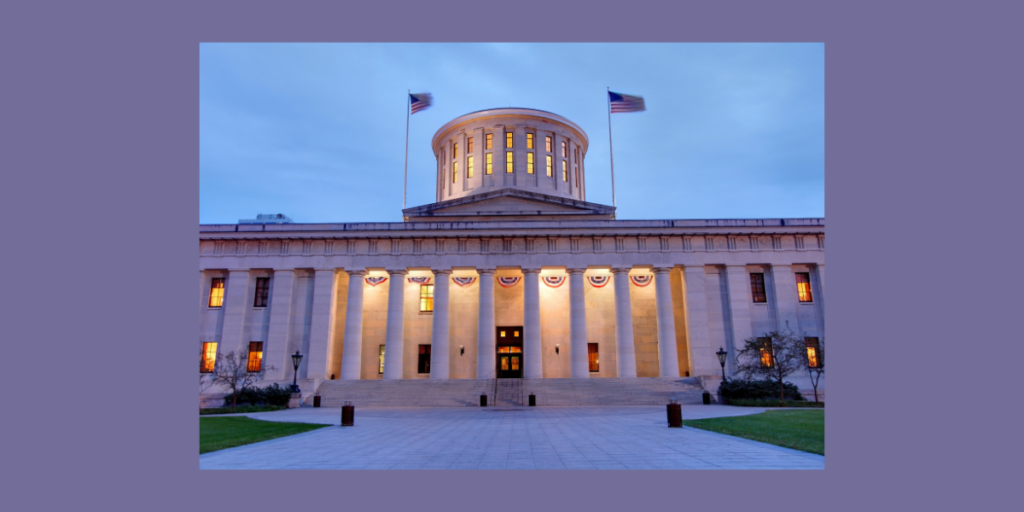 RTLACO statement on Ohio Speaker's Race

Cincinnati Right to Life is a founding member of The Right to Life Action Coalition of Ohio whose foundational principle is to safeguard the inalienable right to life – with the recognition of personhood, from conception until natural death, with no exceptions. Visit the RTLACO website
Ohio voters betrayed in Columbus
As many of you may have heard, last week in Columbus the Speaker of the House vote took a nasty turn. After a General Election in November, it is customary that the party caucus that won the majority of seats in the House, vote on the new Speaker for the upcoming new General Assembly. After a strong, conservative win, the Republicans did just that on November 16, 2022. It was a 3-way race between Representatives Derrick Merrin, Phil Plummer, and Jason Stephens. Rep. Merrin won the election. The decision was announced publicly and appeared to be a fait accompli. Apparently, Rep. Stephens did not accept his loss and began to work behind the scenes to take the Speaker's position WITHOUT his own caucus' support. The question is, "What did Rep. Stephens promise and/or 'negotiate' to get ALL the Democrats and 22 Republicans to vote for him?" asks Margie Christie, President of the Right to Life Action Coalition of Ohio.
"Ohio voters sent a strong conservative message to Columbus with our election in November and support of Representative Merrin for Speaker. These 22 Republicans that reneged on their caucus vote, should be seriously questioned by their constituents about their actions. These individuals agreed to 'work' with other members who promote the killing of innocent, preborn children. Why would they do that? What did they get in return for their vote?" Christie adds.
According to Cleveland News 5 report, Democrat minority leader, Allison Russo, said, "They needed our votes and we took the opportunity to make sure that we were going to be working with the speaker who we felt at the end of the day would work with us on the issues we could agree on,"
Russo said her discussions with the Republican were productive and allowed her caucus to vote, all 32 of them, for Stephens. She mentioned they spoke about getting fair district maps — but most of the conversation was on priority bills, like education issues.
Also according to the report, Numerous Democratic lawmakers told News 5 that another item in the deal was the elimination of House Joint Resolution 6, the resolution to require a 60% supermajority vote in order for constitutional amendments to succeed.
Read the rest of the article here.
The group of Republicans who supported Stephens includes State Representatives Cindy Abrams (R-Harrison), Monica Blasdel (R-Columbiana County), Sara Carruthers (R-Hamilton), Jon Cross (R-Kenton), Al Cutrona (R-Canfield), Jay Edwards (R-Nelsonville), Haraz Ghanbari (R-Perrysburg), Brett Hudson Hillyer (R-Uhrichsville), Don Jones (R-Freeport), Jeff LaRe (R-Violet Township), Mike Loychick (R-Bazetta), Kevin Miller (R-Newark), Scott Oelslanger (R-North Canton), Tom Patton (R-Strongsville), Gail Pavliga (R-Portage County) Bob Peterson (R-Washington Court House), Tracy Richardson (R-Marysville), Bill Seitz (R-Cincinnati), D.J. Swearingen (R-Huron), Bob Young (R- Green), and Jean Schmidt (R-Loveland).
RTLACO strongly encourages its member organizations to look at this list and see if their elected official is one of these 22. RTLACO would be happy to work with you on getting a meeting with your representative regarding their vote change. Contact us if you would like more information.