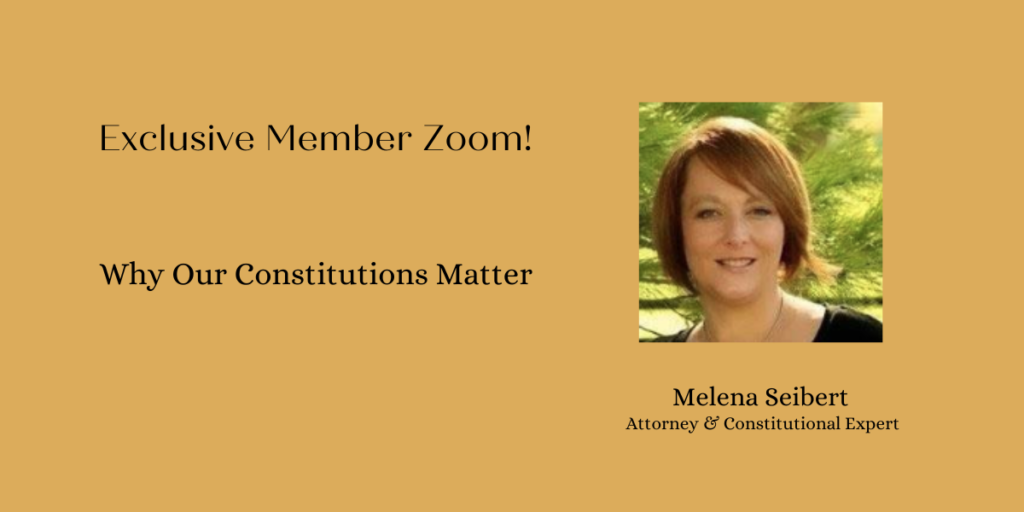 "Why Our Constitutions Matter"
(the United States and Ohio)
Member ZOOM with Melena Seibert, Attorney at Law, Constitutional Expert
Wednesday, July 13, 2023, 7 p.m. to 8 p.m.
Not a member? Join here and sign up for the ZOOM
We are honored to have Melena joining us and teaching us! She is a Senior Associate Attorney with The Bopp Law Firm, one of the country's foremost conservative law firms. The Bopp Law Firm has consistently litigated in support of the pro-life movement throughout the nation, including at The Supreme Court of the United States. Most recently, The Bopp Law Firm filed an amicus brief in support of Dobbs, the case that finally overturned Roe v. Wade. As a committed conservative, Melena's practice focuses on constitutional and election law, with particular emphasis on the First and Fourteenth Amendments. She loves analyzing constitutional questions and helping others think deeply about the guiding principles that serve as the foundation of our country.