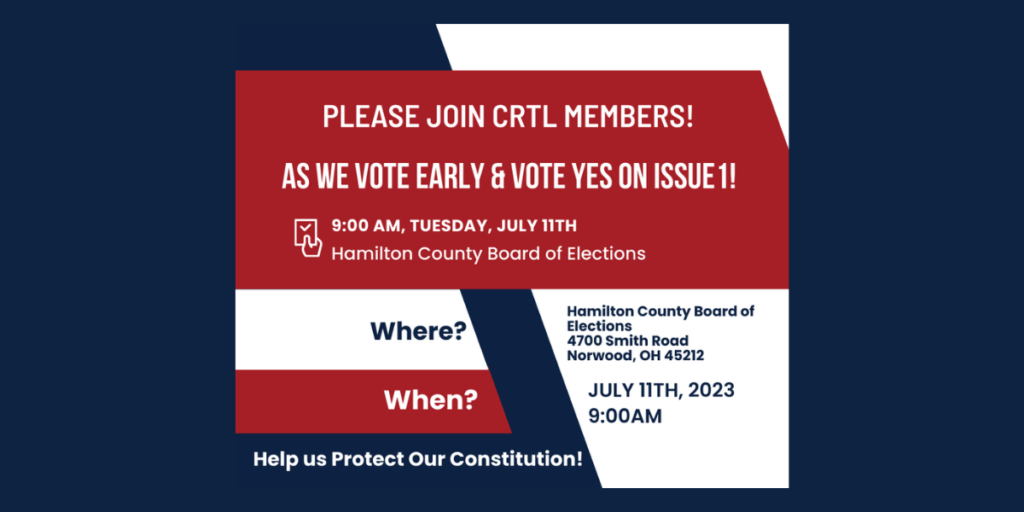 Help us Protect Our Constitution!
Please Join CRTL Members as We Vote Early & Vote YES on Issue 1!
Early voting begins July 11th, 2023 at 9:00 a.m. Please join Cincinnati Right to Life to VOTE YES on Issue 1
Hamilton County Board of Elections
Other Boards of Election:
Butler County, 1802 Princeton Rd Ste 600 Hamilton, OH 45011
Clermont County, 765 Riverside Dr. Batavia, OH 45103
Warren County, 520 Justice Dr. Lebanon, OH 45036
Voting early, in-person allows CRTL and other organizations working on WINNING this vote, to know our people are turning out! If you are traditionally, a "vote-day-of-in-person" we are asking for this election, you VOTE EARLY and in-person! We can then work on getting others out to vote! THANK YOU!