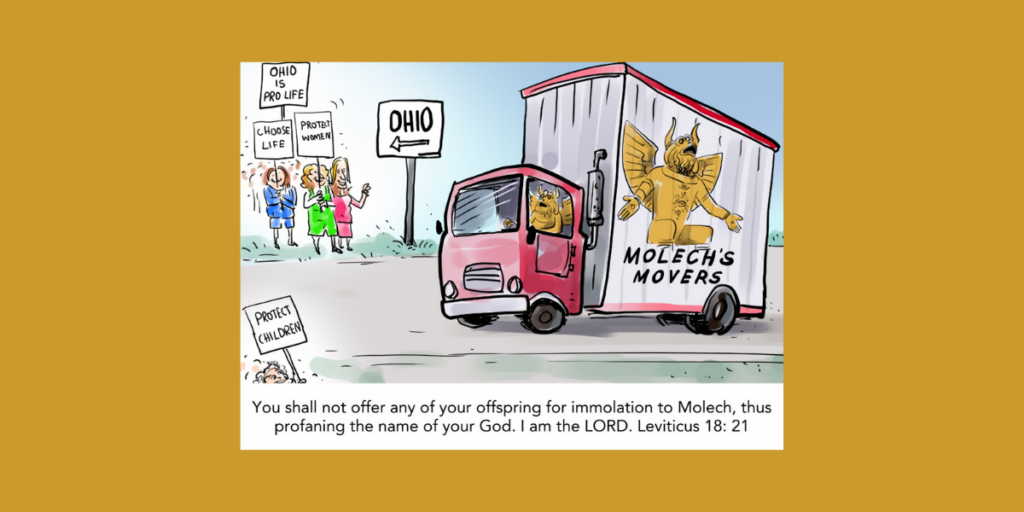 Look who wants to move to Ohio!
Vote NO Issue 1 to keep Ohio safe
Pro-lifer's prayers and hard work can keep the evil away!
We MUST continue to pray and work!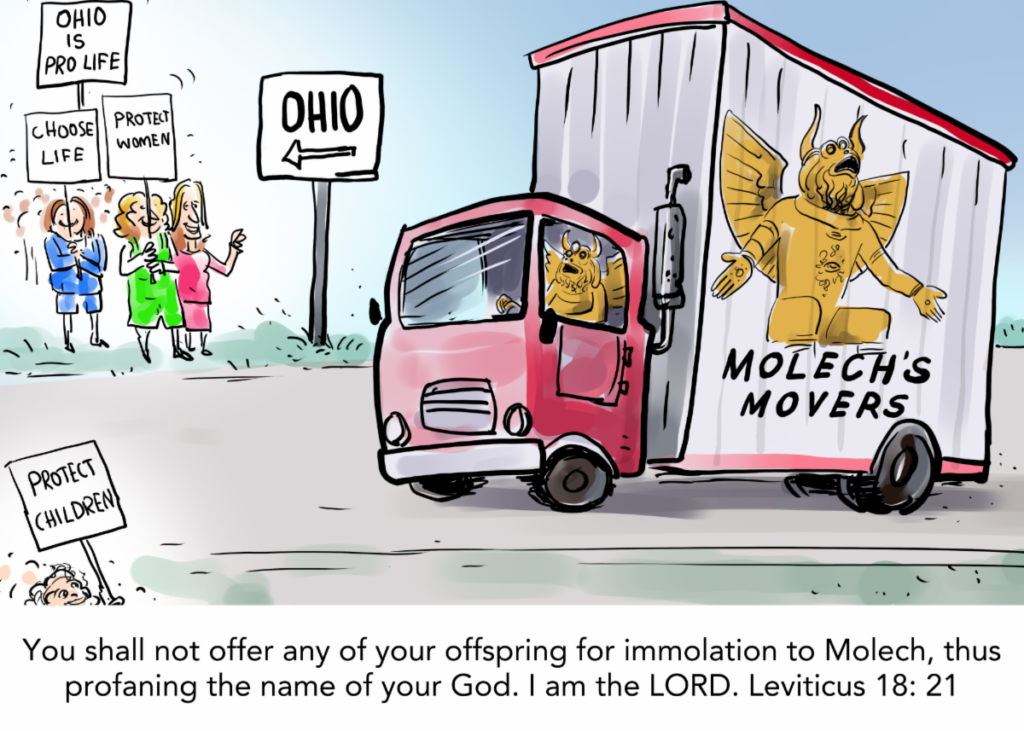 Satanic Temple loses religious freedom lawsuit against Indiana's abortion restrictions
BREAKING
From The Indianapolis Star: The Satanic Temple has lost a lawsuit in federal Indiana court that attempted to curb the state's near-total abortion ban. The Massachusetts-based religious association filed a lawsuit in September 2022 challenging Indiana's newest abortion restrictions by claiming they clashed with the U.S. Constitution and the state's Religious Freedom Restoration Act, which protects religious exercise. The Satanic Temple's religious principles allow members to get abortions.
The lawsuit also argues Indiana's restrictions violate the rights of Hoosier Satanists who may become pregnant if their birth control fails. Indiana Attorney General Todd Rokita called the lawsuit "ridiculous" in a statement Thursday. He said the win "sustains a pro-life law that is constitutionally and legally sound."
"We Hoosiers continue to build a solid culture of life whether satanic cultists like it or not," he added. W. James MacNaughton, the Satanic Temple's attorney, told IndyStar he was disappointed in the decision. It's unknown whether they will appeal.
Federal judge sides with Rokita's office
On behalf of the state, Rokita argued the group didn't have standing to sue because it hadn't presented evidence that there were specific members who would be harmed by the law. MacNaughton told IndyStar Thursday one of the reasons they didn't present anonymous plaintiffs is because of the fear their confidentiality wouldn't be respected in Indiana's anti-abortion climate.
The Satanic Temple launched a telehealth clinic in late 2022 out of New Mexico — called "Samuel Alito's Mom's Satanic Abortion Clinic" — but it was never demonstrated that the clinic served its members in Indiana, according to U.S. District Judge for the Southern District of Indiana Jane Magnus-Stinson's decision Wednesday.
The Satanic Temple "failed to demonstrate that its alleged cost of compliance or threat of prosecution amounts to injury," Magnus-Stinson wrote.
"The Satanic Temple had an opportunity to submit evidence," but it "failed on all fronts," the judge continued.
The religious association has more than 11,300 members in Indiana. They claim not to worship Satan as featured in Christianity, but the allegorical Satan as featured in the 17th-century epic poem Paradise Lost by John Milton.
Its members follow a set of tenets including the belief that a person's body is subject to their will and their will alone, according to their lawsuit, and that beliefs should "conform to one's best scientific understanding of the world."  Indiana's restrictions ban abortion except in cases of rape or incest up to 10 weeks of gestation, when a pregnancy poses a risk to the life or long-term health of the pregnant person, or in the case of fatal fetal anomalies.