Warren County Together for Life
Jul 13, 2023 12:00PM—1:30PM
Location
Catch-a-Fire Pizza, 511 North Broadway, Lebanon, Ohio 45036
Cost FREE
Event Contact Lori Viars, 513-403-9288 | Email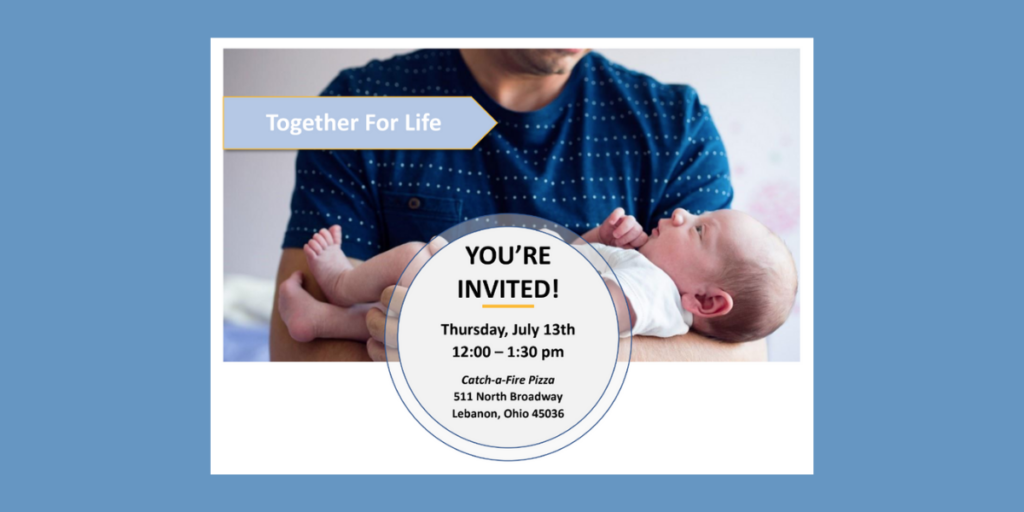 Warren County Right to Life invites you to a FREE informational luncheon designed to equip and support pastors, church leaders and the people of God to face Ohio's newest abortion challenge
---
Space is limited – RSVP required by July 10th
Email, text or call Lori Viars:
(513) 403-9288 or viarslori@gmail.com
---
Learn more about the imminent pro-abortion initiative to amend the Ohio constitution. Pro-life apologist and fellow Pastor Mike Spencer & Laura Kern of Together for Life Ohio will inform guests of the amendment's legal ramifications and will provide faithful Christians the necessary tools to meet this challenge and stand together for life.
---
Church leaders and spouses welcome.
A free buffet lunch will be served at noon and the program begins at 12:15 pm.