40 Days for Life Spring 2023 Campaign
Feb 22, 2023—Apr 02, 2023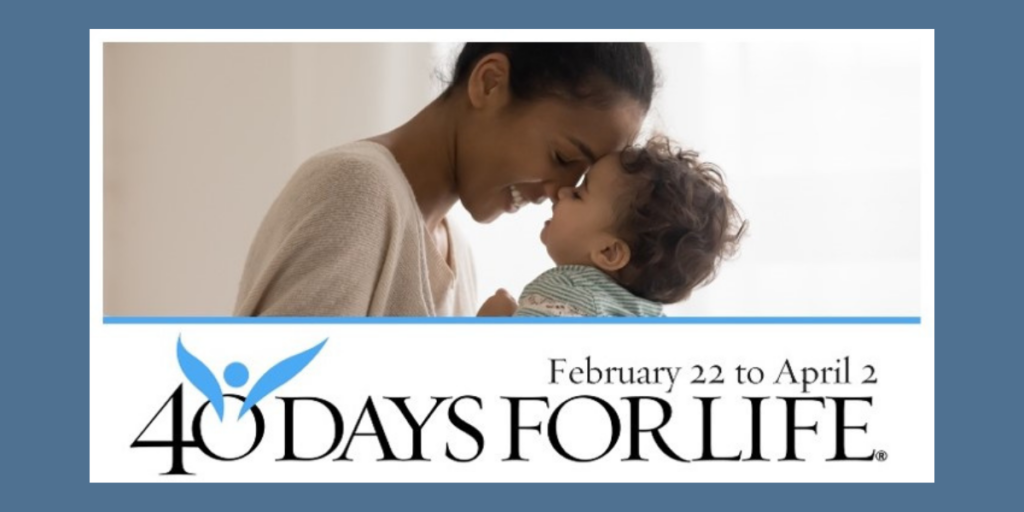 Help Save Lives in Greater Cincinnati!
You can protect mothers and children by joining this worldwide mobilization!
Through prayer and fasting, peaceful vigils and community outreach, 40 Days for Life has inspired 1,000,000+ volunteers to help end the injustice of abortion in their local communities.
With God's help, through 30 coordinated campaigns in over 64 nations around the world, here are the results:
22,829 babies saved
247 abortion workers converted
132 abortion centers have closed
We need YOU to stand for life and help end abortion in our city
Here's how to get involved to save lives!
Vigil location: Outside Planned Parenthood, 2314 Auburn Ave., Cincinnati, OH 45219
Vigil hours: 7 am to 7 pm daily
For questions contact: Mary Clark, 513-365-2606, cincy40days@fuse.net
Learn more and sign up for prayer times at the website below