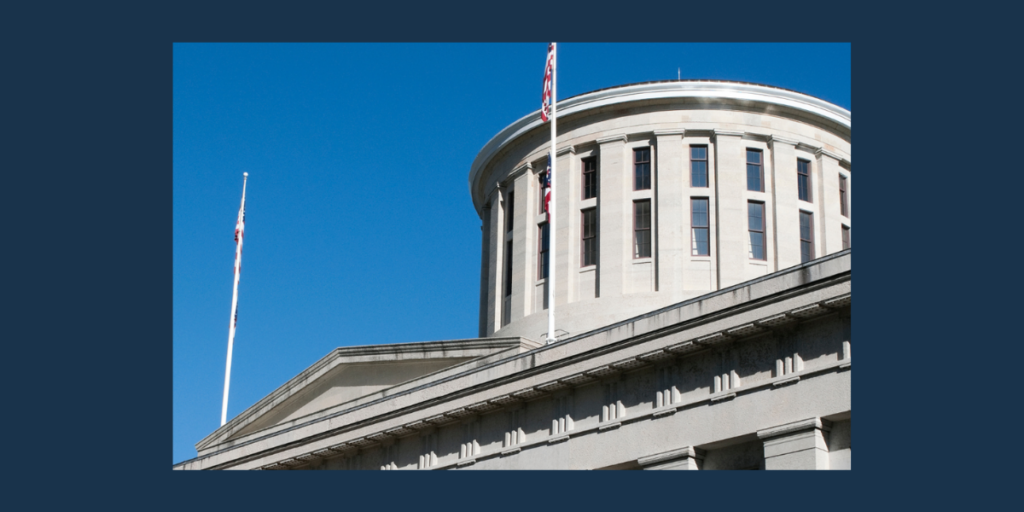 Are you paying attention to what is going on in Columbus?
(Well, you should be!)
Next week will be monumental for Ohio. Our beautiful state is under attack from radical abortion supporters as they attempt to enshrine the deadly procedure in our state through all nine months of pregnancy and without parental consent.
Pro-lifers have been praying and working behind the scenes to protect our constitution from an amendment that would change Ohio for the worse, and most likely forever.
A key vote will hopefully take place in Ohio's House next week on HJR-1. This resolution would raise the voting threshold from a simple majority of 50% +1 to 60%. If it is passed in the Statehouse and then signed by the Governor, a special election would then take place in August to place it before the voters.
While the majority of Republicans have signed on, these representatives have not. Please call them and give encouragement to support HJR-1 and vote for it on the floor.
In addition to calling the representatives listed above, please call Speaker Jason Stephens at (614)466-1366 and urge him to bring HJR1 to the floor quickly.
For a full roster of Representative's and their signatures, you can read this article.
We need Ohio voters to join us in Columbus next week on the day of the hearing and the day of the vote. Friends and families from across the state are needed to show up for LIFE and show we care about protecting Ohio's constitution. Abortion DOES NOT BELONG in our guiding document!
Are you available next week? Please fill out the form through the button below and we will send you more details about the gathering.
We MUST remain a voice for the voiceless!