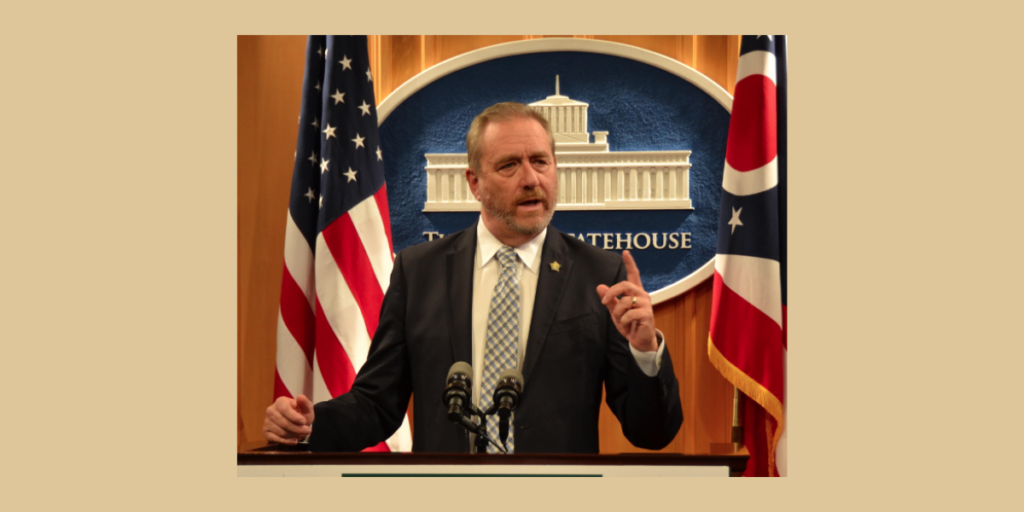 Ohio Attorney General Dave Yost provides legal analysis on Issue 1
More validation to VOTE NO on ISSUE 1
On any given day at Cincinnati Right to Life we field hate mail, nasty emails, social media spew, and angry phone callers telling us our advertising on Issue 1 is full of lies. All we report and share is of course the truth and has been confirmed once again as such this week.
Ohio's Attorney General Dave Yost has provided a legal analysis on Issue 1, "not a policy analysis and is designed only to describe what the legal effects of Issue 1 will be on our State. Whether Issue 1 is good, bad or mixed policy is for the voters to decide. My purpose here is to describe what the choice is, not to suggest what that choice ought to be – the 'what,' not the 'why.'"
AG yost goes on to say:
"The proposed abortion Amendment would create a new standard that goes further than Casey's "undue burden" test or Roe's original "strict scrutiny" test and will make it harder for Ohio to maintain the kinds of law already upheld as valid prior to last year's decision in Dobbs. In other words, the Amendment would give greater protection to abortion to be free from regulation than at any time in Ohio's history."
And even more so, Ohio's top attorney writes "many Ohio laws would probably be invalidated — even those that were allowed under Roe and/or Casey."
Please read carefully the full analysis where Attorney General describes how radical and extreme this amendment proves to be. While each part of the full-term abortion amendment is alarming and dangerous for LIFE in Ohio, here are some points to share as we continue to EDUCATE and INFORM all Ohioans of the devastating effect of Issue 1.
Gruesome partial birth abortions, invented by Martin Haskell right here in Ohio, would again be legal.
Pain capable abortion laws would become invalid and the pre-born would be executed feeling the sharp tools ripping them apart.
Down syndrome discrimination law would be invalidated and sex-selection abortions would become legal.
Parental consent laws would not hold up in court due to the word "individual" which can mean anyone, any age.
Health and safety standards for women would not stand up in court and abortion would become even more unregulated.
Abortions up to birth would be legal.
VOTE NO on Issue 1
Early voting is open at your county Board of Elections
CAST YOUR VOTE as soon as you can!
Voting early shows the pro-aborts that pro-lifers are committed
to defeating this radical and extreme amendment!