Vote YES on Issue 1
Aug 08, 2023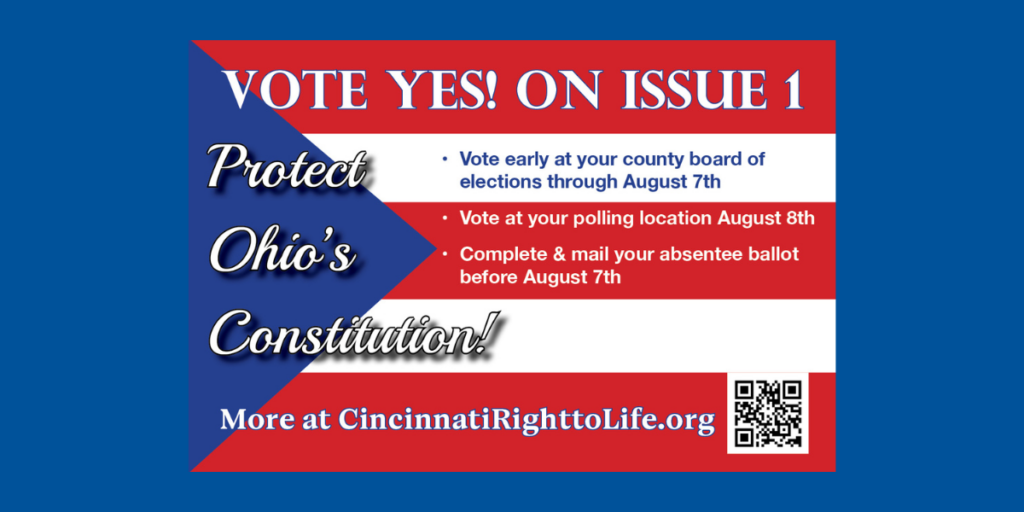 This August 8th, there is a special election which will allow you to vote on whether or not to elevate the standards to pass a Constitutional Amendment.
We're urging people to vote YES on Issue 1 this August in order to Protect Ohio's Constitution from Anti-Parent, Anti-Life groups trying to come into our state.
To learn more about Issue 1 and how you can become fully-informed, click here.
VOTE YES on Issue 1