Together for Life Ohio
Sep 28, 2023 7:00PM—8:30PM
Location
Faith Bible Church, 8130 East Kemper Road, Cincinnati, Ohio 45249 To RSVP text: (513) 581-1569
Event Contact Email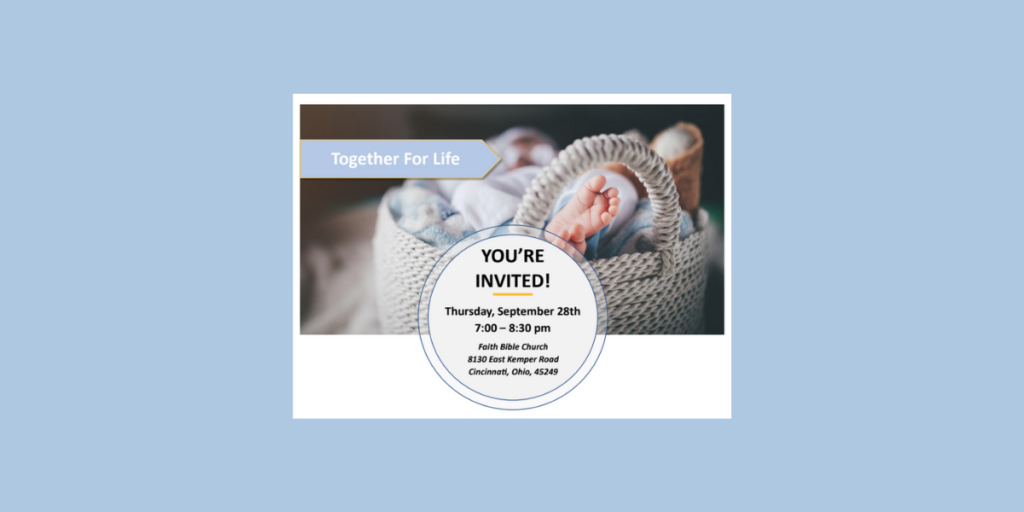 Together for Life Ohio invites you to an informational meeting designed to equip and
support pastors, church leaders and the people of God as we respond to an attack against
parental consent and the sanctity of human life this November.
Join us to learn more about the imminent pro-abortion initiative to amend the Ohio constitution. Pro-life apologist and pastor Mike Spencer with Laura Kern of Together for Life Ohio will update guests on the legal ramifications of Issue One and will provide faithful Christians with the tools necessary to meet this challenge and stand together for life.