Protect Ohio's Constitution Rally!
May 10, 2023 10:00AM
Location
East Side of the Statehouse, near the corner of E. State and S. 3rd Streets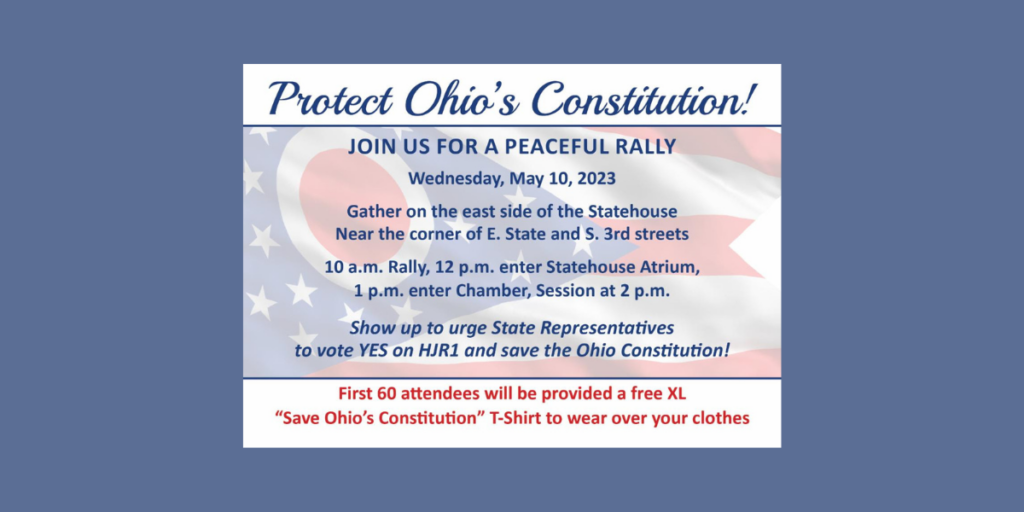 Show up to urge State Representatives to
vote YES on HJR1 and
save the Ohio Constitution!
Please clear your schedule and make plans to attend this important moment for Ohio! We must keep this radical abortion amendment from destroying our state, by destroying lives of women and children.
Have you seen how radical this amendment is? Analysis here