Our Lady of Guadalupe Pro-Life Rosary & Reflection
Dec 10, 2023 2:00PM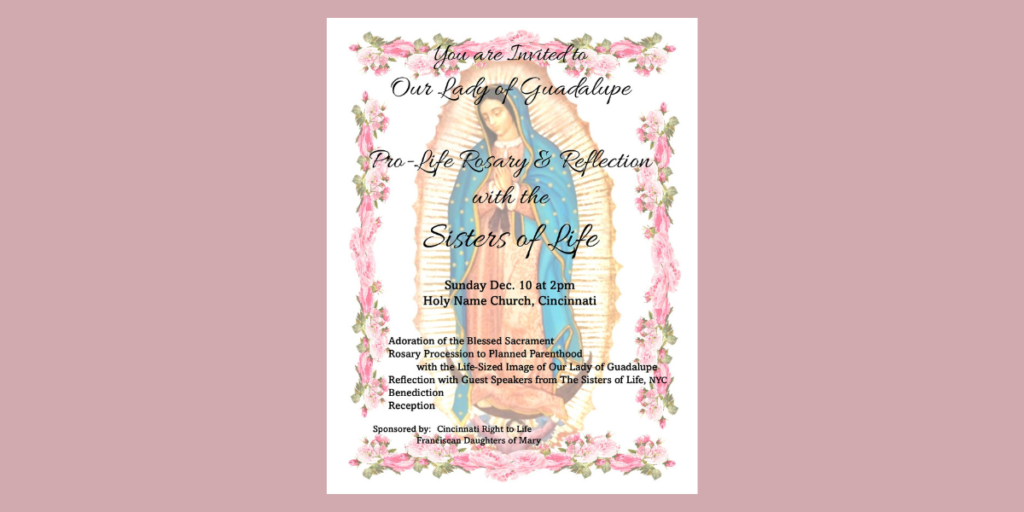 with the
Sisters of Life
A very special opportunity in Cincinnati on December 10!
A beautiful afternoon of friendship, prayer, and reflection just blocks from one of Ohio's deadliest abortion businesses. After adoration and a rosary procession, all guests will be blessed by a presentation from The Sisters of Life NYC.
In friendship with the Franciscan Daughters of Mary, Cincinnati Right to Life will be hosting a reception with a heated tent and holiday refreshments and fun!
Sunday, December 10th, 2:00 p.m. at Holy Name Church, 2422 Auburn Avenue, Cincinnati, OH 45219.
We hope you can join us!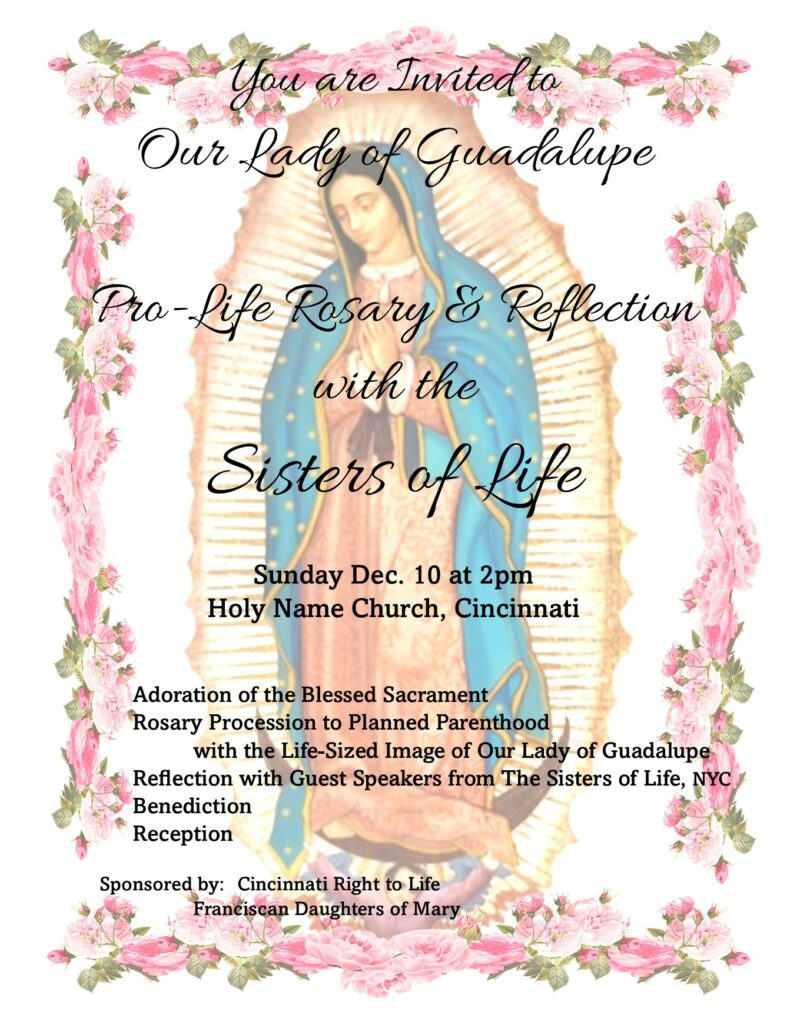 ---