2023 Day of Action
Jun 22, 2023—Jun 23, 2023
Location
Columbus, Ohio
Cost Free & Open to the Public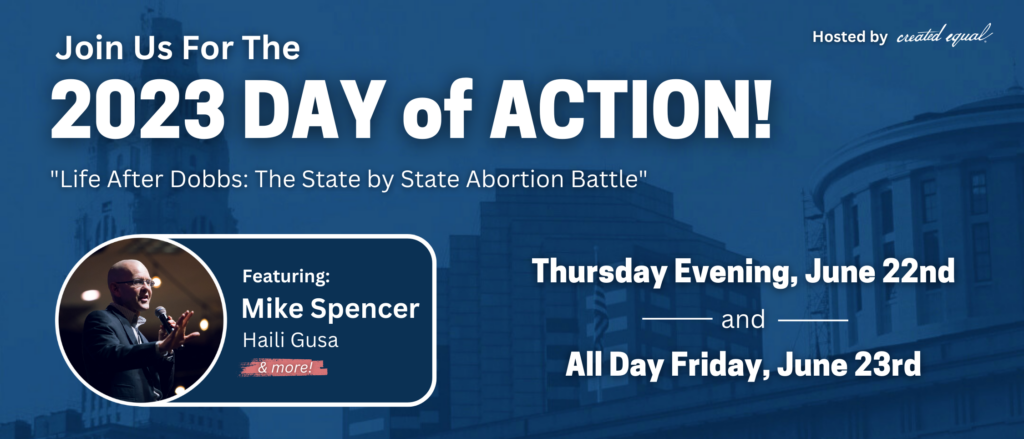 "Life After Dobbs: The State by State Abortion Battle"
Join the Day of Action on Thursday evening, June 22nd and All Day Friday, June 23rd. This year, all eyes are on Ohio because abortion advocates want to make this state an abortion sanctuary.
Plan to participate in this expert training from top-tier pro-life speakers.
For more details or to register, go to CreatedEqual.org/Action.
---