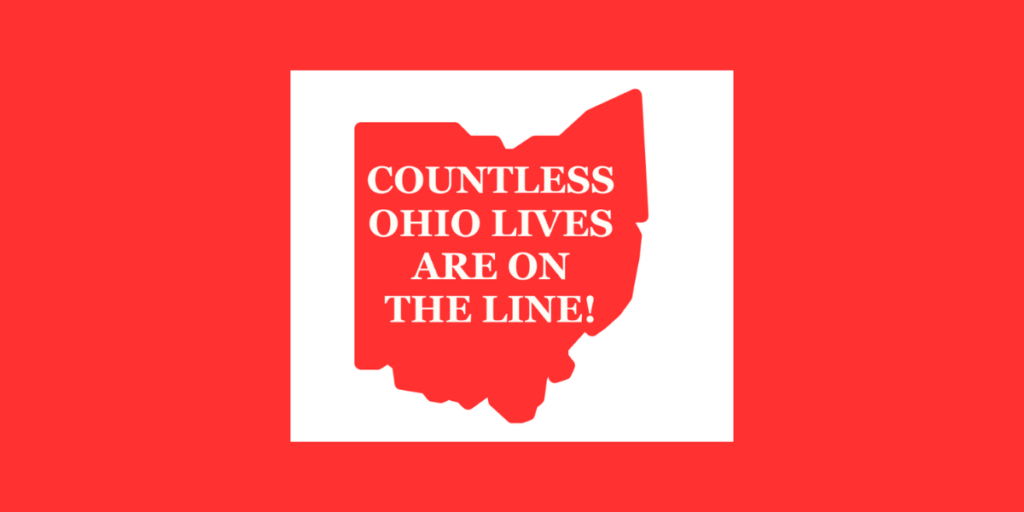 Call to Action – Countless Ohio Lives are on the Line!
CALL TO ACTION! We need the voices of Ohioans to speak for those without a voice. Please pick up the phone, make a call of encouragement to legislators. Please share, that as a pro-life voice in Ohio, you offer full support of legislators doing the right thing–PLEASE VOTE YES on a 60% Constitutional Amendment threshold WITH an August special election!
Please email these State Representatives TODAY and respectfully ask for their support for all Ohioans – born and unborn: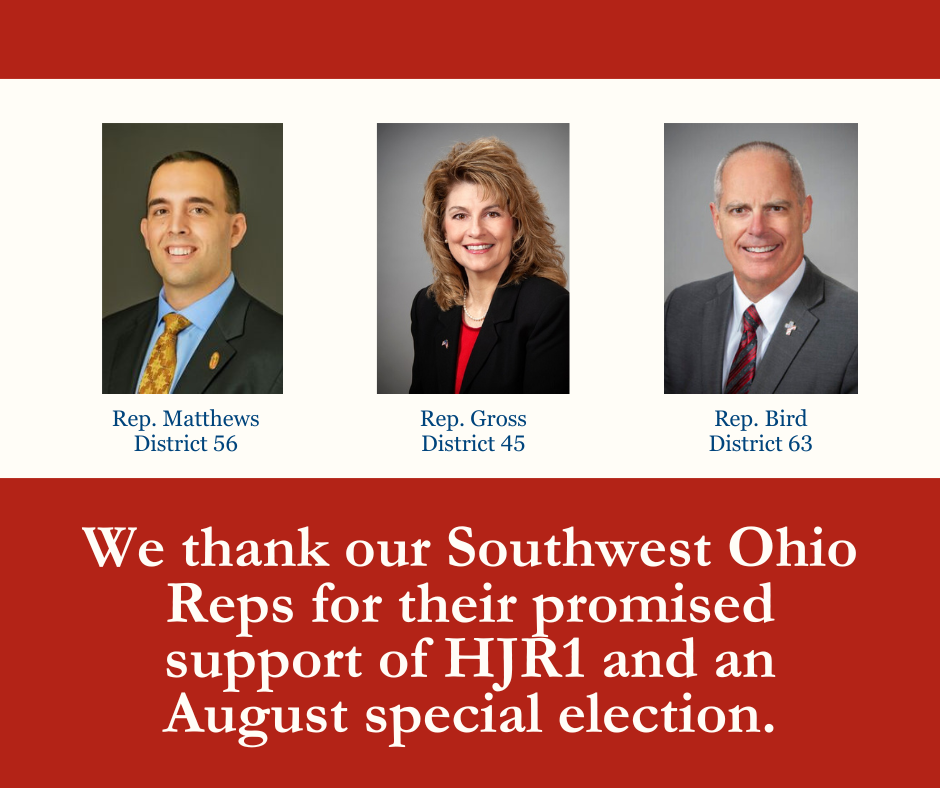 Please call your own State Representative and offer full support of a vote for raising the voter threshold to 60% as well as for an August special election.
How do we know this is the right thing to do for Ohio and for pre-born lives in Ohio?
Because the ABORTION INDUSTRY is AGAINST the 60% threshold and the August special election!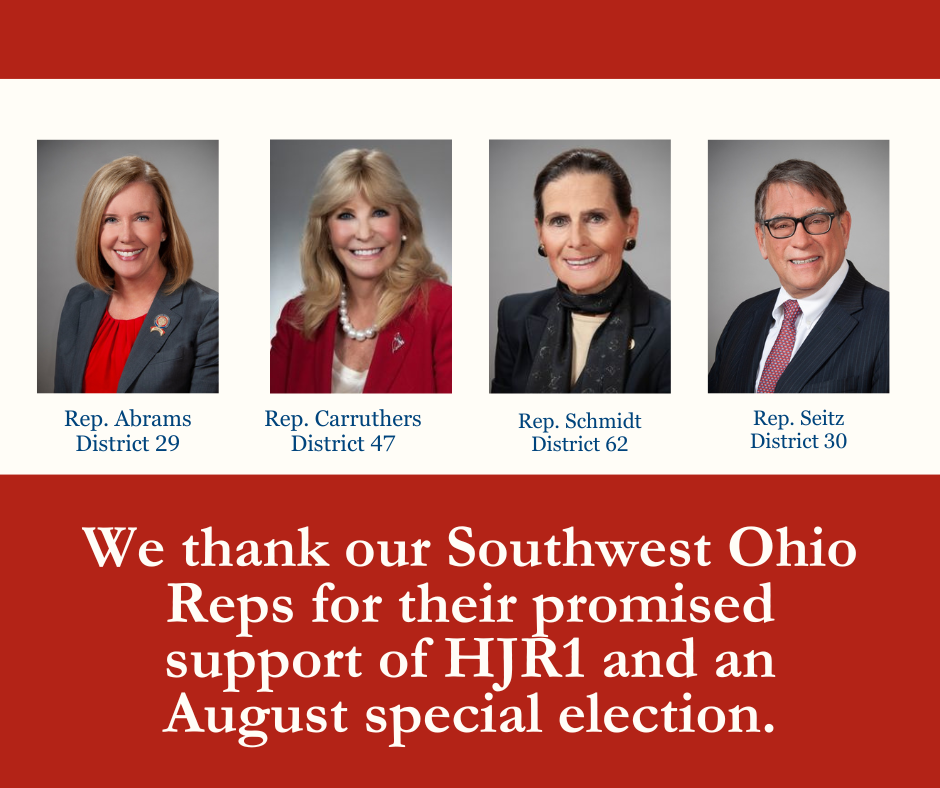 BOTH Resolutions and BOTH votes make it more difficult for the abortion industry to destroy our Constitution and enshrine pre-born child slaughter up to birth in our state. Our Representatives MUST SUPPORT BOTH to SUPPORT LIFE!
We need both to come to the floor for YES votes by our State Reps! Thank you Representatives in Southwest Ohio for your full support!